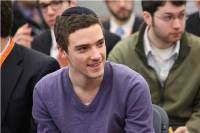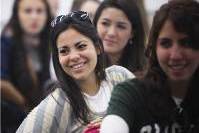 By applying to Yeshiva University, you are taking a seismic step forward toward your personal and professional development and growth, and toward improving the world around you.
Yeshiva University is the pre-eminent Jewish university in America. Here can you combine Torah study on your own level with a first-rate secular education or live and learn with so many others who share your aspirations and values.
If this is what you want, if this is who you are, then this is where you belong.
Interested in Graduate School Admissions?
If you are interested in graduate school admissions at Yeshiva University, please visit "Graduate Admissions" for graduate school listings. Each graduate program administers its own distinct admission and financial aid process.