Welcome to Yeshiva University
---
Yeshiva University Orientation has gone mobile!
Following its successful introduction in the Spring, we will again be using the GUIDEBOOK app at Orientation! Get the guide to access the most up-to-date information about Orientation, including schedules, maps, and much more.
Get our guide here: https://guidebook.com/g/yuorientation19
Android and iOS users:
1. Tap the "Download" button to download the free Guidebook app.
2. Open Guidebook and you can find our "Yeshiva University Orientation" guide.
3. Tap "Enter passphrase" and enter yuorientation19 to download our guide.
-Yeshiva University Orientation Team 
---
Fall 2019 New Student Orientation:
Tuesday, August 20th through Sunday, August 25th
*Non-Registered Students Check-in: Tuesday, August 20th
Beren Campus (Women)
 11:00am-2:00pm
Wilf Campus (Men)
 4:00pm-7:00pm
*Registered Students Check in: Wednesday, August 21st
Beren Campus (Women)
 11:00am-2:00pm
Wilf Campus (Men)
 4:00pm-7:00pm
*Don't know if you're a registered or non-registered student?
Registered Student
: If you have signed up for classes and already have your class
schedule, then you are a registered student. Anyone who made their schedule in Israel is
also a registered student.
Non-Registered Student
: If you have not yet signed up for classes, then you are
QUESTIONS ABOUT ORIENTATION? Feel free to contact us anytime at answers@yu.edu or by calling our offices at the phone numbers shown below. We look forward to welcoming you to campus.
The Student Life Team
Yeshiva University, Wilf Campus (Men)
Yeshiva University, Beren Campus (Women)
215 Lexington Ave, 5th floor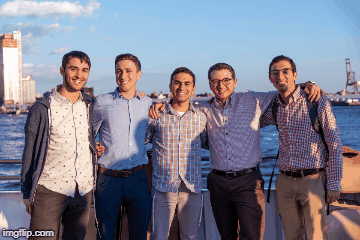 ---
For questions related to Housing and Residential Life, please contact:
Wilf Campus (Men): wilfhousing@yu.edu   646-592-4215
Beren Campus (Women): berenhousing@yu.edu   646-592-4163
Yeshiva University's Orientation is an interactive experience that provides essential information sessions, introduces new students to college culture and assists students in navigating the buildings, services and resources available on the Wilf and Beren Campuses.  Our energetic and talented student guides and resident advisors will be on campus to join you in sessions, share their experiences and answer any of your questions about campus life. Administrators and faculty will also be present throughout Orientation to answer questions and give advice about your educational future. Students can expect to develop a sense of community with other new students, learn their way around campus and make new friends. 
Whether you have questions about academics, registration, housing, transportation, student identification cards or financial aid, this Orientation website offers important resources to help answer your questions and assist you in your transition to Yeshiva University.
Wilf Campus                                           Beren Campus    
After you have reviewed the Orientation website, check out the New to YU website for more University information.
Feel free to email us with any questions at answers@yu.edu. We look forward to meeting you and introducing you to the many members of the YU family.  As always, we're ready to help with any questions or concerns you may have.