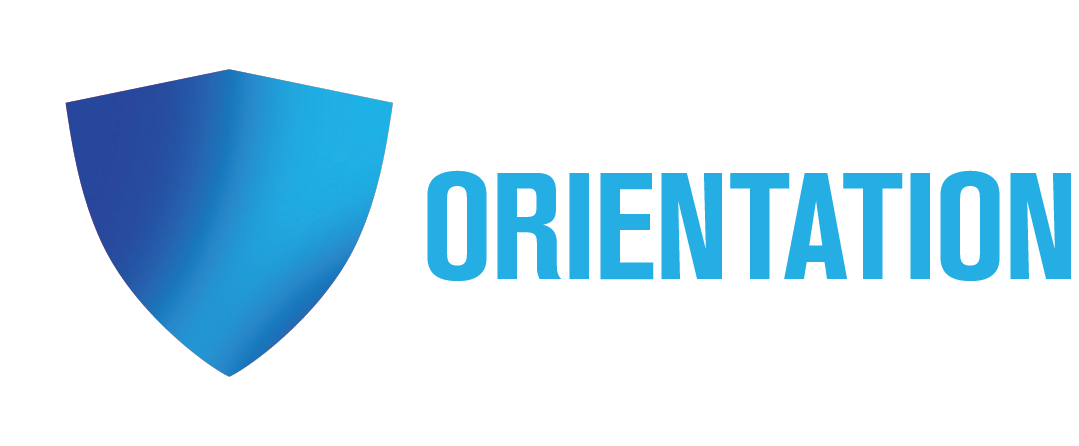 Spring 2021 New Student Orientation
New Student Orientation for Spring 2021 will be presented online and on-campus and provide information and resources needed for students to prepare for a successful spring semester.
Yeshiva University's Orientation is an interactive experience that provides essential information sessions, introduces new students to college culture and assists students in navigating the services and resources available to all of our undergraduates. Students can expect to develop a sense of community with other new students, learn about college life and make new friends. 
Whether you have questions about academics, registration, housing, transportation, student identification cards or financial aid, this Orientation offers important resources to help answer your questions and assist you in your transition to Yeshiva University.
How do I get to Orientation?
There are three parts of Orientation:
1. Orientation Course, video resources will be available on Canvas starting January 11, 2021.
2. Online Orientation Sessions, live digital sessions will take place January 17 through January 18, 2021.
3. On-Campus Orientation Sessions, in-person sessions, for those who will be joining us on campus, will take place January 17 through January 18, 2021. 
The access point to all Orientation resources and online sessions is Canvas, our online educational platform. Follow the directions below to log in and be part of the Orientation experience!
What is Canvas?
Canvas is the online educational platform used to facilitate learning outside of the physical classroom. In addition to serving as a communication portal between students and professors, many elements of your learning experience will be accessible through Canvas. Professors can post classwork, open discussion boards, schedule meetings, and post grades through Canvas.
Follow the tutorials to log into Canvas:
 
To log into Canvas:
1. Find your YU credentials at yu.edu/findid
2. Go to yu.instructure.com
3. Use your YU email address as your username
4. Use your Active Directory Password as your password
Upon logging into Canvas, accept your invitation to join the Orientation Course.
Orientation Sessions links and schedule can be accessed via the Orientation Course on Canvas.
Important Dates
Monday, January 11, 2021: Orientation Course Available on Canvas
Sunday, January 17, through Monday, January 18, 2021: Live Orientation Sessions
Tuesday, January 19, 2021: Classes Begin
IMPORTANT INFORMATION FOR ALL INCOMING STUDENTS
Immunizations
NYS law requires all students to have submitted their immunization history (Measles, mumps and rubella, MMR) to the health office. The health form and additional information can be found at: yu.edu/student-life/health-wellness/temp
Student Health Insurance Requirement
Additionally, all YU students are required to have health insurance. As such, you may waive out of the YU medical insurance by submitting a waiver demonstrating comparable insurance coverage in NY or you may purchase the YU insurance plan. The form to waive out or to enroll immediately can be found at yu.edu/student-life/resources/health/insurance. 
Please take care of this asap. 
Yeshiva University ID Card
We offer you the chance to email a photo of yourself to be used to prepare your YUCard in advance of your arrival. This will allow you to pick up your new YUCard without waiting on the ID picture line. Your YUCard is used to gain access to all YU buildings and YU shuttles, serves as your cafeteria card for on and off campus purchases, and serves as your library card. If you choose not to do this, YU Security will take pictures and prepare YUCards when you are on campus.
If would like to send a picture in advance, please follow these instructions:
Picture should be a front facing picture of you alone and should be taken from the chest up.  
No hats, bandanas or dark sunglasses.
The picture should be taken in front of a solid color background.
Smiling is encouraged.
Please send your JPEG formatted picture (most smart phones send JPEG) to yucardpix@yu.edu.
Be sure to include your legal name, your YU ID number (800XXXXXX), and the school you are enrolled in (Stern College for Women, Sy Syms School of Business, Yeshiva College, or Katz School)
When you arrive to campus, you will need to present a driver's license or other photo identification to retrieve your YU ID card.
*Don't know if you're a registered or non-registered student?
Registered Student
: If you have signed up for classes and already have your class
schedule, then you are a registered student. Anyone who made their schedule in Israel is
also a registered student.
Non-Registered Student : If you have not yet signed up for classes, then you are not registered.
---
---
Questions about Orientation?
Feel free to contact us anytime at answers@yu.edu or by calling our offices at the phone numbers shown below. We look forward to welcoming you to campus!
Student Life Team:
| | |
| --- | --- |
| 215 Lexington Ave, 5th floor | |
For questions related to Housing and Residence Life, please contact:
---
Wilf Campus                                           Beren  Campus