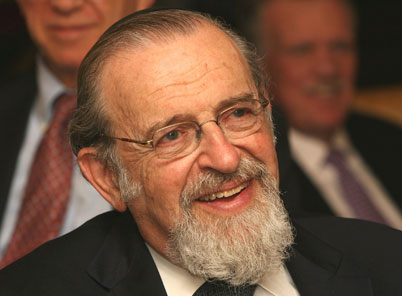 In celebration of Dr. Lamm's 80th birthday, we sought to honor his exceptional scholarly, spiritual and leadership contributions to Yeshiva University and to the world Jewish community.
Yeshiva University has digitized more than 800 of Dr. Lamm's sermons for inclusion on this site. The Norman Lamm Archives houses his scholarly works, connects his work to Jewish communities around the world and offers audio and video of his ongoing lectures and discussions.
Please join us as we celebrate and honor Dr. Norman Lamm and the lasting legacy he continues to create for the Jewish people.
We are grateful for the founding support of Lamm Heritage patrons Lotte and Ludwig Bravmann, Miriam and Alan Goldberg, Inge and Ira Rennert, Jack Rudin, Jeanie and Jay Schottenstein, Ronald P. Stanton, Lynn and Sy Syms, and Judith and Morry Weiss.