Faculty Directory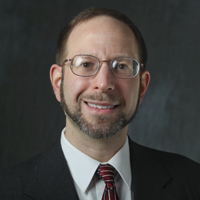 Mordechai
Z.
Cohen
Professor of Bible; Associate Dean, Bernard Revel School of Jewish Studies; Divisional Coordinator of Academic Jewish Studies, Yeshiva College
PhD, Yeshiva University, 1994
MA, Columbia University, 1991
Rabbinic Ordination, Rabbi Isaac Elchanan Theological Seminary, 1989
BA, Yeshiva University, 1987
A popular professor on campus and recipient of the Senior Professor Awards at Yeshiva College and Stern College, Professor Cohen's research focuses on Jewish Bible interpretation in its Muslim and Christian cultural contexts. An NEH fellowship he was awarded in 1995 to study Arabic poetics led to his first published volume, Three Approaches to Biblical Metaphor (2003). A world expert in his field, Cohen has served as an editor of the multivolume Encyclopedia of the Bible and Its Reception (2009-2012), and has twice been a research fellow at the Center for Advanced Judaic Studies at the University of Pennsylvania (2001/2; 2012/13). Cohen's second volume, Opening the Gates of Interpretation (2011) showed how Maimonides' legal hermeneutics drew upon Muslim jurisprudence. In 2010/11, Cohen directed a fourteen-member international research group at the Israel Institute for Advanced Studies, at the Hebrew University of Jerusalem, leading to the publication of Interpreting Scriptures in Judaism, Christianity and Islam: Overlapping Inquiries (2016), co-edited with Adele Berlin. Cohen's current book project is a comprehensive analysis of medieval Jewish Bible interpretation and its interactions with Muslim and Christian learning, entitled The Rule of Peshat (under contract with University of Pennsylvania press).
Wilf campus - Furst Hall
Room#325