Faculty Directory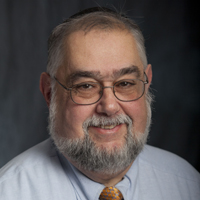 Harvey
J.
Babich
Professor and Chair of Biology
MS, Long Island University,
PhD, New York University,
Professor Harvey Babich is chair of the Department of Biology at Stern College for Women. Previously, he held such positions as senior research associate at The Rockefeller University, senior research scientist at NYU, and senior staff scientist for the Environmental Law Institute.
Professor Babich's current scientific research interest is the comparative responses of normal and cancerous cells isolated from tissues of the human oral cavity to nutraceuticals.
Among other honors, Professor Babich has been the Senior Class Professor of the Year and Professor of the Year at Stern College for Women and received the Dean Karen Bacon Award for a Senior Faculty Member at Stern. He is also a fellow of the American Academy of Microbiology.
Dr. Babich's most recent research projects were published in Anticancer Research, Anticancer Agents in Medicinal Chemistry, Basic Clinical Pharmacology and Toxicology, Cell and Developmental Biology, In Vitro Cellular and Developmental Biology - Animal, Journal of Toxicology, Oxidants and Antioxidants in Medicinal Science, Phytotherapy Research, and Toxicology In Vitro.
Beren campus - Stanton Hall (245 Lexington)
Room#304