Camp HASC Internship through Yeshiva University
Welcome, Camp HASC Community! Earn college credit at Yeshiva University through a Camp HASC internship.
Internship Course
JUD 4741 HASC Internships - 2 credits
Faculty: Rav Yehuda Willig
Meeting schedule: Students must complete 200 hours of internship work to receive 2 credits.
This innovative and experiential internship will explore what the timeless wisdom of the Torah as well as recent results in psychological science teach us about how selflessness and kindness can make us happier and give us the tools to flourish in our service of mankind and God. We'll discuss how to apply these teachings beyond our own lives and make our marriages, our parenting, our homes and communities most extraordinary. Through the study of classical texts as well as experiential exercises and in meeting with leaders in the helping professions this course seeks to change how you relate to yourself and the world around you.
To register, follow the instructions below using these course details:
CRN: 81443  Subject/Department: JUD  Course Number: 4741  Section: SUM
Rabbi Yehuda Willig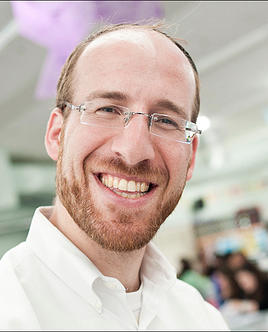 Rabbi Yehuda Willig is the Rabbi of Camp HASC. He is a Maggid Shiur at Yeshiva University as well as a Rebbe in Yeshivas Heichal Hatorah. Rabbi Willig is an alumnus of Yeshivat Kerem B'Yavneh in Israel as well as Mir Yerushalayim. He earned his BA at Yeshiva College and received his Rabbinic ordination from Yeshiva University's Rabbi Isaac Elchanan Theological Seminary where he was a member of the Wexner Semicha Honors Program. Subsequently he was a fellow at the Beren Institute for Higher Talmudic Studies. 
Tuition and Fees
Internship fee: $299 

Application Fee: $65 (for non-YU students only)
Enter the discount code "YU@HASC" for half-off the application fee!
Apply and Register 
Current YU undergraduate students, including those entering in Fall 2021 or on the YU Joint Israel Program: Using the course details above, follow the registration instructions at the bottom of www.yu.edu/summer/registration to register for credit.
Visiting students, apply through our Visiting Student Application.
Your application will not be considered complete until we have received your transcript. If your transcript is not received prior to the start of the summer session, we may decline your registration.