At the Beren Campus, we strive to build community. New staff has joined the Student Affairs team to meet the diverse needs of our community. Two Mashgichim Ruchani'im are on staff for spiritual guidance. Rabbi Shlomo Hochberg and Rabbi Yosef Blau are on campus to answer any questions and discuss any topics regarding spirituality and religion. Feel free to stop by their office or make an appointment to meet with them.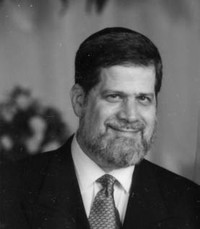 Rabbi Shlomo Hochberg has served as the rabbi of the Young Israel of Jamaica Estates, a congregation of approximately 300 families, since 1990. Prior to assuming his present rabbinic position, Rabbi Hochberg served in Lowell, Massachusetts, for sixteen years as Rabbi of Montefiore Synagogue and Principal/Dean of Merrimack Valley Hebrew Academy. Rabbi Hochberg received his BA in mathematics from Yeshiva University in 1970, followed by a year of learning at Yeshivat Kakotel. He completed his Semicha studies in 1974 at RIETS at which time he also received an MS in Education from Ferkauf 1973. He studied counseling at Teacher's College Graduate School of Columbia University, and at the Special Education Administration doctoral program at Boston University.  
245 Lexington Ave, Room 623
212.340.7736
Shlomoje@aol.com
Monday: 12 noon–5 p.m.
Wednesday: 2 p.m.–9 p.m. (except 'E' slot)

Rabbi Yosef Blau has been the mashgiach ruchani (spiritual guidance counselor) at the Rabbi Isaac Elchanan Theological Seminary since 1977. He also is spiritual guidance counselor for students at the University's undergraduate schools and colleges for men. He earned a Bachelor of Arts degree in 1959 from Yeshiva College and a Master of Science degree at the University's Belfer Graduate School of Science in 1960. He was ordained at RIETS in 1961.
Rabbi Blau was associate principal at the Maimonides School in Brookline, MA, from 1965 to 1967. He served as principal of the Yeshiva High School of Hebrew Theological College in Skokie, IL, from 1967 to 1970. He then served as principal of the Jewish Educational Center in Elizabeth until his appointment at Yeshiva University.
245 Lexington Ave, Beit Midrash
212.340.7700 ext. 586
yoblau@yu.edu
Tuesday: 8:30 a.m.–1:15 p.m.
Wednesday: 2 p.m.–6 p.m.