Faculty Directory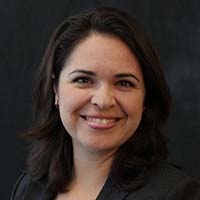 Melanie
J.
Wadkins
Director, School-Clinical Child Psychology Program, PsyD., Ferkauf Graduate School of Psychology
PhD, Fordham University, 2009
Internship, Westchester Jewish Community Services, 2009
MA, Fordham University, 2005
BS, Davidson College, 2002
Professor Melanie Wadkins' research focuses primarily on anxiety and related disorders. Specifically, she is interested in the basic emotion of disgust and its relationship to the maintenance and development of anxiety disorders, as well as the evidence-based treatment of anxiety. Wadkins has presented her work at national and international conferences, and her work has been published in a range of books and peer-reviewed journals. She is an active member in the Association for Behavioral and Cognitive Therapies. In addition, she is Co-Director of Scarsdale Village Cognitive Behavioral Therapy in Scarsdale, NY. She has expertise in psychoeducational assessment and consultation, as well as in treating individuals with anxiety and mood disorders.
Resnick campus - Rousso Building
Room #110