Faculty Directory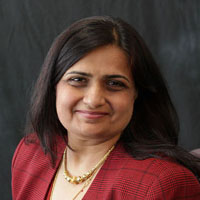 Sonia
Suchday
Adjunct Associate Professor, Ferkauf Graduate School of Psychology
PhD, West Virginia University, 1995
MA, Connecticut College, 1991
BA, St. Xavier's College, 1989
Dr. Suchday's research interests include social and behavioral aspects of diseases associated with the metabolic syndrome—cardiovascular disease, hypertension and diabetes. Additionally, she also does laboratory and ambulatory studies on cardiovascular reactivity to stress; the effects of yoga, meditation, social support and acculturation on mental and physical health; global health; and ethnic differences in outcome measures.
Teaching interests include interdisiplinary courses in clinical psychology and public health; focus on diversity and global health
Recently was awarded "Top Fifteen Poster Presenters" at International Congress of Behavioral Medicine.
Publications include an edited book on Perspectives on Immigration and Terrorism. Scholarly articles on psychological and social correlates of cardiovascular health.
sonia.suchday@einstein.yu.edu