Faculty Directory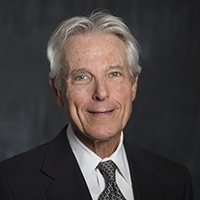 Michael
Strauss
Associate Dean, Sy Syms School of Business; Clinical Professor of Strategy & Entrepreneurship and ENTREPRENEUR-IN-RESIDENCE
Michael Strauss is the Associate Dean of the Sy Syms School of Business as well as a Clinical Professor of Strategy and Entrepreneurship, Entrepreneur-In-Residence and Director of The Rennert Entrepreneurial Institute. From 2017-2019 he served as the Interim Dean and from 2011-2017 as an Associate Dean at the Sy Syms School of Business. Before joining Yeshiva University, Dean Strauss was chairman of Sherwood Consulting Group, Inc., a management advisory firm dedicated to steering emerging growth companies. In addition, he served as CEO of multiple companies, delivering expertise in turn-around management. Dean Strauss' industry expertise was forged during his twelve years at American Express which he departed as the executive vice president of the Travel Related Services Division. His other experience includes serving in several financial and management capacities at American Airlines, the Bank of New York and CitiGroup. He has a BBA from The City College of New York and an MBA from Baruch College, City University of New York. Dean Strauss was born and raised in Israel and is fluent in both Hebrew and German.
Dean Strauss has taught several undergraduate courses, including Principles of Management, Organizational Behavior, and Turn Around Business Strategy, a course that he created. He also teaches a course on Entrepreneurship in the Sy Syms MBA program. His teaching interests include entrepreneurship, business leadership, and employee career development.
Dean Strauss is a member of the Board of Trustees of the Long Island Museum of Science and Technology and of Cristo Rey Academy, a Catholic college preparatory high school that exclusively serves the inner city at risk youth. He also served on the Long Island High Technology Incubator and the Dean's Council at the SUNY—Stony Brook College of Engineering and Applied Sciences. He is a founding member of the Long Island Software and Technology Network and a founding member and Chairman of ExecuLeaders Forum for Marketing and Sales. He also serves as the President of the Board of Managers of the Estates Condo Association, where he lives, and is a member of the Zoning Board of Appeals for the Village of North Hills in Long Island ,NY.
Email:  mstraus1@yu.edu
Wilf campus - Belfer Hall
Room#416
Beren campus - 215 Lexington Ave
Room#319