Faculty Directory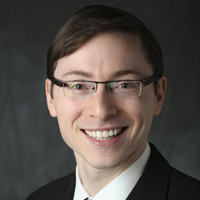 Eliezer
H.
Schnall
Clinical Professor of Psychology
Rabbinic Ordination, Rabbi Isaac Elchanan Theological Seminary ,
Dr. Eliezer Schnall is Clinical Professor of Psychology and Director of the Jay and Jeanie Schottenstein Honors Program at Yeshiva University. His research interests include health psychology, psychology and religion, and multicultural clinical psychology, especially as it relates to Jewish clients. Dr. Schnall has published in such noted academic journals as Psychology and Health, Journal of Religion and Health, Journal of the History of the Neurosciences, Journal of Management History, and the Journal of Counseling and Development. He has lectured widely, and his research has been featured in the New York Times, the Wall Street Journal, on CBS television news, and in numerous other national and international media.
Wilf campus - Belfer Hall
Room#C03