Faculty Directory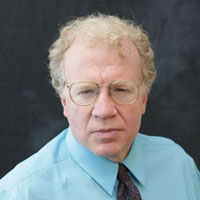 William
Salton
CLINICAL PROFESSOR OF PSYCHOLOGY, FERKAUF GRADUATE SCHOOL OF PSYCHOLOGY; CLINICAL DIRECTOR OF THE MAX AND CELIA PARNES FAMILY PSYCHOLOGICAL AND PSYCHOEDUCATIONAL SERVICES CLINI
Dr. William Salton received his PhD from New York University and has completed postdoctoral training in child and adolescent psychodynamic psychotherapy at the NYU Medical Center Psychoanalytic Institute; family forensics at the Washington Square Institute for Psychotherapy and Mental Health and family and couples therapy at the Tavistock Center for Couples Relationships in London. He also has training in working with asylum seekers from Physicians for Human Rights.
Contributor (2021) Protecting immigrants from harm: collaborative advocacy strategies for mental health professionals and community activists. Report of the 2020 Interdivisional Immigration Project commissioned by the Committee of Divisions APA Relations. American Psychological Association.
Salton, W. and Auerbach, C. (2019) Training psychology graduate students to prepare psychological affidavits for political asylum seekers. Journal of Infant Child and Adolescent Psychotherapy. 
Salton, W. (2004) Perversion in the 21st Century: From the Holocaust to the Karaoke Bar. Psychoanalytic Review.. 91(1), 99-111.