Faculty Directory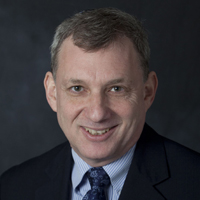 Moses
L.
Pava
Alvin H. Einbender University Professor in Business Ethics
PhD, NYU, Leonard Stern School of Business, 1990
BA, Brandeis University, 1981
Moses Pava is the former Dean of the Sy Syms School of Business, the Alvin Einbender University Professor of Business Ethics, and Professor of Accounting. He has been teaching at Yeshiva since 1998. A 1990 PhD graduate from NYU¹s Stern School of Business and a 1981 graduate from Brandeis University, Dr. Pava has numerous books, including: Jewish Ethics In A Post-Madoff World, Business Ethics: A Jewish Perspective, Leading With Meaning, The Jewish Ethics Workbook, The Search for Meaning In Organizations, and Jewish Ethics As Dialogue. He has authored scores of articles, including ³Corporate Social Responsibility and Financial Performance,² one of the most cited articles in the field of corporate social responsibility. He serves on the editorial board of Journal of Business Ethics and the Journal of Jewish Ethics. He lectures across the country and around the world on Jewish business ethics, spirituality in business, and corporate accountability.
Wilf campus - Belfer Hall
Room#408