Faculty Directory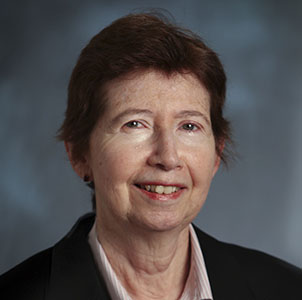 Susan
E
Mason
Professor, Wurzweiler School of Social Work; Director, PhD Program
BA, City College of New York,
Other, University of Chicago,
Other, Columbia University,
PhD, Columbia University,
Susan E. Mason is Professor of Social Work and Sociology at the Wurzweiler School of Social Work, Yeshiva University. She is the former Editor of of the journal, Families in Society, published by the Alliance for Strong families and Communities. She has published extensively in the fields of schizophrenia, cultural diversity, health and hospital practice, and social work education. Dr. Mason has worked on multiple program evaluation projects in gerontology, schools and communities, and child welfare. Her book School -Linked Services: Promoting Equity for Children,Families and Communities was published by Columbia University Press in 2016. The book focuses on bring social and health services into the public schools to enhance student academic success. Dr. Mason has authored Community Health Care in Cuba ( 2010, Lyceum) and Diagnosis Schizophrenia (2002; 20011, Columbia). Currently, Dr. Mason is working on projects that include addressing hearing disabilities in young children, children's rights in child welfare hearings, and understanding the dynamics of bullying in children. In addition, Dr. Mason remains committed to social work practice and teaches a number of practice courses at Wurzweiler, including Evidence-based Mental Health Practice, the New York State curriculum that she co-authored. She serves on the Council of Social Work Education's Policy Commission, and was recently elected as a Delegate to the National Convention for NASW, New York City. Dr Mason holds a PhD, and an MSSW from Columbia University, and a Masters in Public Administration New York University. She is also certified as a graduate of Washington Square Institute in psychoanalytic psycho therapy and is a fellow of the New York Academy of Medicine. Dr. Mason has devoted her career to teaching and writing about helping vulnerable clients live satisfying and productive lives.
Teaching Interests: Evidence-based Practice; Psycho-social Pathology; Social Work Research. Research: Qualitative methods and Practice; Social and Health Services to Schools.
Recently elected as Delegate to NYC NASW. Appointed to 2nd term on Commission of Social Work Education Policy, Council of Social Work Education (CSWE). Fellow, New York Academy of Medicine.
Dr. Mason is author of over 40 peer reviewed articles on mental health, health, child welfare, and education. Books include, Diagnosis Schizophrenia 2nd Edition (Columbia University Press, 2011), Community Healthcare in Cuba (Lyceum, 2009), and School-Linked Services, Promoting Equity for Children, Families and Communities (Columbia University Press, 2016).
Wilf campus - Belfer Hall