Faculty Directory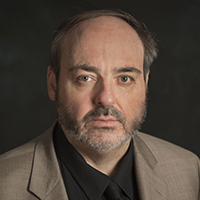 David
A.
Johnson
Associate Professor of Philosophy; Chair, Department of Philosophy
BA, University of Nebraska,
PhD, Princeton University,
Dr. David Johnson is an associate professor of philosophy at Yeshiva College. He holds a PhD from Princeton University.
Dr. Johnson is interested in logic, epistemology, and the philosophy of religion.
He is the author of HUME, HOLISM, AND MIRACLES (Cornell University Press, 1999) and TRUTH WITHOUT PARADOX (Rowman & Littlefield, 2004).
Wilf campus - Furst Hall
Room#B08