Faculty Directory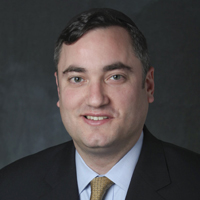 Scott
Goldberg
Associate Professor of Education and Psychology
BA, University of Chicago
MSEd, Bank Street College of Education
Dr. Scott Goldberg is an active teacher, consultant, and researcher in a variety of areas including multilingual literacy development and assessment, religious/spiritual development and assessment, school governance and finance, strategic planning, human and organizational behavior, teaching and learning, leadership, online/blended learning, systems of support for students, differentiated instruction, and the connection between learning disabilities and behavior problems.
Scott is the author of MaDYK (Mivchan Dinami shel Y'cholot Kriah) used in Jewish day schools and yeshivot around the world to assess and monitor Hebrew literacy development. 
As Chairman of the Koren Publishers Educational Editorial Board, he led a team of educators to vision, write, and illustrate a new series of developmentally appropriate siddurim for children and youth, including the Koren Children's Siddur, Koren Youth Siddur, and Koren Ani Tefila Weekday Siddur. 
Scott has extensive executive leadership experience as a professional and volunteer. Scott was the Vice Provost of Yeshiva University from 2013 to 2016, partnering with the university's Provost (Chief Academic Officer) to lead and manage the academic enterprise of YU, including all undergraduate and graduate programs and schools.  Before that, he was the inaugural director of the YU School Partnership (YUSP), the arm of the university that he envisioned to advance the field of Jewish education through partnership with educators, lay leaders, and schools.   At the time, this was a significant challenge because the existing office charged with this responsibility was not meeting the needs and lost the credibility of the schools and educators in them.  Scott's leadership resulted in a bold vision of the YUSP to be widely valued as a leader and partner in driving higher quality outcomes in Jewish education, executing school improvement processes that focus on three strategic priorities: developing the quality and quantity of school personnel, promoting educational quality, and supporting the financial sustainability of schools.  Scott, along with his team, guided professional development, in-service training, school reform and an array of consulting services both on-site and through various distance technologies. The YUSP worked closely with school board leaders to improve board governance practices, including fundraising, head of school support, and fiscal responsibility.  The YUSP created benchmark databases and helped schools collect, analyze, and use data to inform educational and business decisions. Scott led a transformation in the field and in the relationship between the university and day schools and yeshivot from one of irrelevance at best and contempt at worst to one of esteem and demand for services.  
Scott has served on several national panels and committees that address the most challenging issues in Jewish education today, including the shortage of qualified leaders for our schools, the economic challenges facing Jewish education, the spiritual development of our children and youth, and issues related to Hebrew language and literacy.  He started his career as a teacher of children with learning disabilities and developed a private practice to counsel and advocate for individuals with disabilities and their families.
Scott has brought this professional experience and expertise to his volunteer roles, most notably as President of the Young Israel of Passaic-Clifton from 2005 through 2016.  He led a transformation of a dying shul to a vibrant one that contributes greatly to the larger Passaic-Clifton community and to the Jewish people.  Scott guided multiple strategic planning processes to develop a vision for a welcoming, diverse, and family-friendly synagogue with a focus on prayer and learning, and a commitment to fiscal responsibility, a plan to achieve these outcomes, and evaluation processes to monitor progress. The Board is now an active and dynamic one, with functional committees focused on strategic priorities.  Membership has increased more than 400% and the budget has been balanced each year with surpluses for the last several years (after many years of deficits under previous leadership).   Scott led a new building project to construct a new synagogue on the site of the shul's dilapidated old synagogue, raising philanthropic investments from within and outside the community and securing private loans and a long-term mortgage through a local bank.  He also worked closely with a volunteer design committee consisting of members of the congregation to vision the new building with architects, engineers, professional designers, and others and manage the construction process.  With the Board now functioning well, a new cadre of volunteers cultivated over the last several years to participate in the governance of the shul, a new building complete, and the rabbi under contract, Scott stepped down at the end of the last fiscal year confident, along with the rest of the kehila, in the future of the synagogue.
Scott is a tenured faculty member at Yeshiva University's Azrieli Graduate School of Jewish Education.  He holds a Ph.D. in Applied Psychology from New York University, an M.S.Ed. in Special Education from Bank Street College of Education in New York, and a B.A. in Jewish Studies from the University of Chicago.
Multilingual literacy development and assessment 

Religious/spiritual development and assessment

School governance

School finance

Strategic planning 

Human and organizational behavior

Teaching and learning 

Leadership

Online/blended learning

Systems of support for students

Differentiated instruction

Connection between learning disabilities and behavior problems
Wilf Campus - Belfer Hall
Room 308