Faculty Directory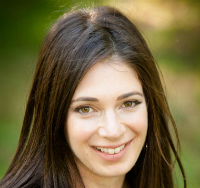 Rachel
Ebner
Clinical Assistant Professor of Psychology
PhD, Graduate Center, City University of New York, 2012
Other, Harvard Graduate School of Education, 2007
MA, Teachers College, Columbia University, 2006
Dr. Rachel Ebner is an educational psychologist. She specializes in developing, researching, and implementing innovative ways to advance student learning and assessment both inside and outside the classroom. In addition to teaching, she works with Yeshiva University faculty and administrators as Director of Student Learning Assessment.
Assessment of student learning, instruction, and program effectiveness ● Technology, learning, & cognition ● Self-regulation & motivation ● Risk & prevention ● Literacy acquisition & development ● Social-emotional development
Ebner, R., & Ehri, L. (2013). Vocabulary learning on the Internet: Using a structured think-aloud procedure. Journal of Adolescent & Adult Literacy, 56(6), 472-481, republished in Digital Literacies: An IRA Cross-Journal Virtual Issue Ebner, R. (2012). Using the Internet with a structured think-aloud methodology to enhance college students' vocabulary (Doctoral dissertation). Available at ProQuest Dissertations and Theses. (UMI No. 3508670).
Beren campus - 215 Lexington Ave
Room#606
Wilf campus - Belfer Hall
Room#543