Faculty Directory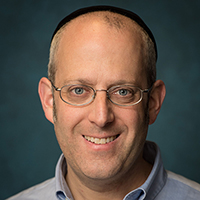 Judah
M.
Diament
Clinical Associate Professor; Chair of Computer Science
Master of Science, New York University, 2000
Professor Diament worked at IBM's T.J. Watson Research Center from 2000-2014, primarily focusing on middleware and distributed systems, from which he has 13 patents as well as a number of publications (see his Google Scholar page.) During this time he impacted multiple IBM software products, including having his code in IBM products. From 2014-2016 Professor Diament was a Vice President at Goldman Sachs (Finance Engineering), where he researched, designed, and developed a custom language and tool chain which was used in a number of applications to reduce weeks to days for updates in application business logic in production (see his LinkedIn page for more details.) In 2016 he was invited to return "home" to Y.U. (Judah is an alumnus of both the college as well as RIETS), to prepare the next generation of Y.U. students for the same kind of success that he has enjoyed in his career.
Wilf campus - Belfer Hall
Room#1110