Faculty Directory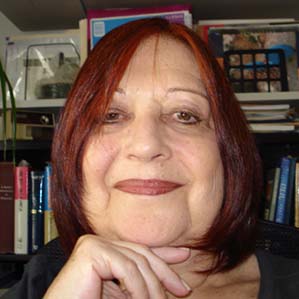 Zafrira
Lidovsky
Cohen
Professor and Chair of Hebrew; Director of Hebrew Language and Literature
PhD, New York University,
MS, Yeshiva University, 1987
Dr. Zafrira Lidovsky Cohen is a professor of Hebrew and director of Hebrew language and literature at Stern College for Women. She received her MA in Jewish education and administration from Yeshiva University and her PhD in Hebrew literature from New York University.
Dr. Cohen's scholarly interests consist of teaching Hebrew language as a second language and Hebrew literary texts in their original form to non-native speakers of Hebrew. Her current field of research is the forgotten poets of the Second Aliyah to the Land of Israel (1904-1914).
Dr. Cohen has received the Dean Karen Bacon Award to a Senior Faculty member in recognition of her superior leadership and contributions to the Hebrew Program and to the students of Stern College as well as an E. Billie Ivry Faculty Incentive Research Award. She has been nominated Vice President of the National Association of Professors of Hebrew (NAPH).
Dr. Cohen is the author of a scholarly book in English and in Hebrew on the poetry and poetics of the Israeli poet Yona Wallach. She has recently published a number of articles on the fiction of the Israeli author Alona Kimhi, and on various themes in the poetry of the first pioneers in the land of Israel.
Beren campus - Stanton Hall (245 Lexington)
Room#904