Faculty Directory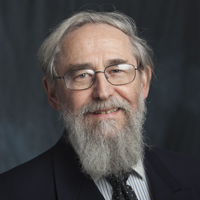 Saul
J.
Berman
Professor of Jewish Studies
MA, University of California at Berkeley, 1966
JD, New York University School of Law, 1963
Other, Yeshiva University, 1962
Rabbinic Ordination, Rabbi Isaac Elchanan Theological Seminary, 1962
BA, Yeshiva University, 1959
Rabbi Saul J. Berman was ordained at Yeshiva University, from which he also received a B.A. and an M.H.L. He completed a degree in law, a J.D., at New York University Law School, and an M.A. in Political Science at the University of California at Berkeley. He did advanced studies in Jewish Law at Hebrew University and Tel Aviv University Law Schools. He was Rabbi in Berkeley CA (1963-1969), Brookline, MA (1969-1971) and at Lincoln Square Synagogue in Manhattan (1984-1990.) Since 1971 he has served as Associate Professor of Jewish Studies at Stern College for Women of Yeshiva University where he teaches Jewish Law related to medical ethics, contemporary social and political issues, the status of women and Liturgy. Since 1990, he serves also as an Adjunct Professor at Columbia University School of Law, teaching a seminar in Jewish Law. From 1997 until 2007 he served as Director of Edah, and in 2009-2010 he was an Inaugural Fellow of the Tikvah Center for Law and Jewish Civilization at NYU Law School.
- Jewish Medical Ethics - Women in Jewish Law - Jewish Law and Contemporary Social and Political Issues - Liturgy
Beren campus - Stanton Hall (245 Lexington)
Room#823