Faculty Directory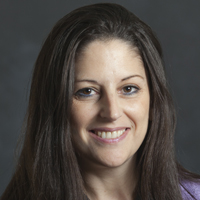 Tamar
Avnet
Associate Professor of Marketing
Chair of the Marketing and Management Departments
PhD, Columbia University, 2005
MA, Graduate School of Business, Columbia University, 2001
MS, Technion Israel Institute of Technology, 1999
BS, Technion Israel Institute of Technology, 1994
Professor Tamar Avnet teaches in both the undergraduate and the EMBA programs. Her business expertise covers the areas of marketing strategy, branding, customer and consumer psychology, marketing communication, and consumers' decision making.
http://www.columbiaredlab.org/TamarAvnet.html
Professor Avnet's most current research focuses on the role of feelings, emotions and motivation in consumers' and managers' judgments and decisions.
In 2002, Professor Avnet was an American Association-Sheth Consortium Fellow, one of the highest honors given to students pursuing doctoral studies in marketing. In 2007, she was part of the Marketing Science Institute's Young Scholars Program, one of the highest honors for scholars pursuing an academic career in marketing.
Professor Avnet's numerous publications are widely cited and have appeared in many leading scholarly journals including the Journal of Consumer Research, the Journal of Marketing Research, the Journal of Consumer Psychology, Organizational Behavior and Human Decision Processes, and the Journal of Experimental Social Psychology. She is on the Editorial Review Board (ERB) of the Journal of Consumer Research and is serving as a reviewer for numerous Marketing and Psychology leading Journals.
Beren campus - 215 Lexington Ave
Room#421
Wilf campus - Belfer Hall
Room#408