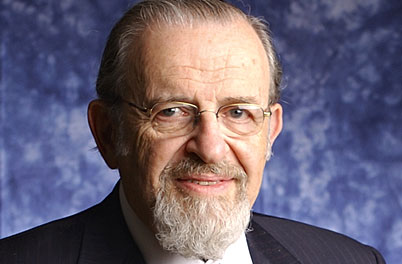 The Lamm Prize
As the capstone of the Lamm Heritage, the Norman Lamm Prize pays tribute to Dr. Lamm's lifetime of scholarly achievement. The prize is awarded to leading scholars who represent the values of Dr. Lamm and Yeshiva University.
As visiting scholars at Yeshiva University, Lamm Prize winners contribute richly to our academic life by giving lectures, teaching courses and leading discussions within the YU community.
The Lamm Prize brings considerable distinction to Yeshiva University through the prominent scholars upon whom it is bestowed. In turn, the prize honor its recipients by linking them forever with Dr. Lamm's name and that of Yeshiva University.
The inaugural Norman Lamm Prize was presented to Rabbi Lord Jonathan Sacks, the Kressel and Ephrat Family University Professor of Jewish Thought at Yeshiva University, and former Chief Rabbi of the United Hebrew Congregations of the Commonwealth.