Faculty Directory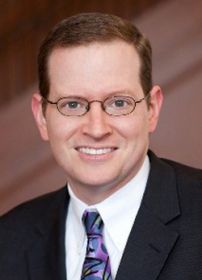 Noam
Wasserman
DEAN OF SY SYMS SCHOOL OF BUSINESS
Noam Wasserman is the dean of Yeshiva University's Sy Syms School of Business.  Before becoming dean in mid-2019, he was a professor of entrepreneurship at Harvard Business School and a chaired professor and founding director of a center at the University of Southern California.  He has written two bestselling books that have won international awards, has had his research published in top academic journals (e.g., Management Science, Strategic Management Journal, Academy of Management Journal, Organization Science), and has written multiple features and columns for the Wall Street Journal, Harvard Business Review, Forbes, and Inc. magazine.
Dr. Wasserman was a professor at Harvard Business School for 13 years, where his research focused on founders' early decisions that can make or break the startup and its team.  His first book, The Founder's Dilemmas: Anticipating and Avoiding the Pitfalls That Can Sink a Startup, was an Amazon #1 bestseller in Management, has spent more than half a decade on Amazon's Strategy bestseller list, and won the Academy of Management's annual Impact on Practice award.  He created HBS's most popular entrepreneurship elective, "Founder's Dilemmas," for which he won HBS's Faculty Teaching award, USC's Golden Apple teaching award, and the Academy of Management's Innovation in Entrepreneurship Pedagogy award.  In 2018, he was named to Poets&Quants' "Favorite Professors of Business Majors" list.  He also taught Founder's Dilemmas at Stanford Engineering and Columbia Business School, receiving perfect teaching ratings at both schools.
Noam's second book was Life Is a Startup: What Founders Can Teach Us about Making Choices and Managing Change (Stanford University Press, October 2018), which became an Amazon #1 bestseller in Entrepreneurship and won the Gold Award from the Axiom Business Books Award (in the Success / Motivation / Coaching category).  In it, he translates to our daily lives the best practices he has unearthed in two decades of studying founders, showing how those practices can help us make much better decisions and manage change much more effectively – especially at key inflection points in our lives and careers.  The lessons apply to our personal lives and relationships, and to our professional lives in any type of role or organization.
At USC, Dr. Wasserman was the inaugural holder of the Lemann Chair in Entrepreneurship.  He was the founding director of the Founder Central initiative, which he grew into an $8 million center focused on research into the early decisions made by founders that tend to get them into trouble, and on educational efforts both on campus and off-campus in the larger community.  He was a founding board member of USC's Institute for Outlier Research in Business (iORB).  He also has been the long-time chair of the committee that judges the annual Innovation in Entrepreneurship Pedagogy Award for the Academy of Management, and served on the advisory boards of Inc. magazine and the Kauffman Foundation.  He was founding chairman of the board of a boys high school in Boston and served as chairman of the board of a 270-student elementary school there.
Despite being voted "Most Likely to Become a CEO" by his MBA section, Noam decided to pursue academia as a career and to enter the PhD program (thereby giving up on ever becoming a CEO!).  Before coming to Harvard, he was a Principal and Practice Manager at a management-consulting firm near Washington, D.C., where he founded and led the Groupware Practice. He also worked as a venture capitalist at a firm in Boston.  
Noam received a PhD from Harvard University, an MBA from Harvard Business School (graduating with high distinction as a Baker Scholar), a BSE in Computer Science and Engineering from the University of Pennsylvania, and a BS from the Wharton School of the University of Pennsylvania.  He has eight children and three grandchildren and is nearing completion of his second Daf Yomi cycle.
Office of the Dean, Sy Syms School of Business
500 West 185th Street
New York, NY 10033