Faculty Directory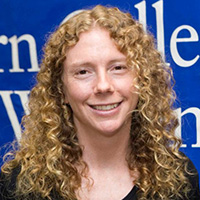 Cynthia
Wachtell
Research Associate Professor of American Studies
Director of the S. Daniel Abraham Honors Program
Dr. Cynthia Wachtell, the founding director of the S. Daniel Abraham Honors Program and a research associate professor of American Studies, earned her PhD in the History of American Civilization and an AM in English at Harvard University. She jointly earned an MA and a BA, summa cum laude, from Yale University in American Studies.
Dr. Wachtell's academic field of expertise is American literature of the nineteenth and twentieth centuries. In addition to teaching at Yeshiva University, she has taught at Harvard University, The New School for Social Research, and Fordham University.
She is the author of the path-breaking study WAR NO MORE: THE ANTIWAR IMPULSE IN AMERICAN LITERATURE, 1861-1914 and assorted articles about nineteenth and twentieth century American literature and about war writing.