Faculty Directory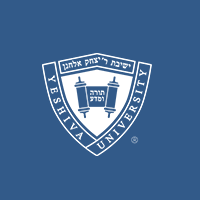 Jonathan
Struhl
Jonathan Struhl is the Co-Founder and General Partner at Indicator Ventures, an early-stage Venture Capital Fund that invests in entrepreneurs leveraging technology to drive massive efficiencies for businesses and consumers. Jonathan focuses on seed stage investments in businesses using technologies such as Artificial Intelligence, Immersive Computing (VR/AR), and Automation. He is an active Mentor, Board Member and Advisor to a number of companies and accelerator programs, and has spent the past 10+ years deeply ingrained in the startup ecosystem. Jonathan's experience is deeply rooted in digital marketing and social media having previously founded a digital marketing agency that worked with global brands, athletes, and celebrities. Jonathan is a graduate of Sy Syms Business School and a Board Member and Observer at IrisVR, Mezzobit (acquired by OpenX), Pienso, Wade and Wendy, and EntrypointVR. 
Jonathan is currently an Adjunct Professor at Sy Syms School of Business teaching an Entrepreneurial Leadership course with the goal of inspiring the next generation of entrepreneurs by giving students tools and resources needed in order to lead others into the new world of business.
Jonathan Struhl is a Member of the Board of Gift of Life, one of the world's largest bone marrow and blood stem cell registries which facilitates transplants for children and adults suffering from life-threatening illnesses, including leukemia, lymphoma, other cancers and genetic diseases. Jonathan is also a New Generation Awardee from Emunah of America, Israel's largest religious Zionist organization with a mission to alleviate the burdens of Israel's social problems, strengthen the fabric of Israeli society through excellent education and social services, and provide emergency services to its citizens during times of crisis.