Faculty Directory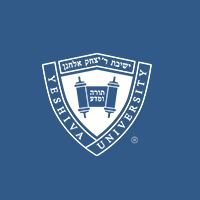 Elizabeth
Stewart
Associate Professor of English
PhD, New York University,
Elizabeth Stewart is an associate professor of English at Yeshiva University. She holds a PhD from NYU in comparative literature. Her areas of specialty are Modernism, critical theory, psychoanalysis, literature and law, literature and political philosophy, and postcolonial/world literature. She teaches courses in British, American, and European Modernism ("Modernisms," "Modern and Postmodern Literature: Crosscurrents"), modern and contemporary literature ("Coetzee and South African Literature," "Faulkner and Morrison: Myths of America"), non-western literature ("Trauma, Memory, Magic"; "Contemporary World Fiction"; "Diaspora Literature"), "Literature and Psychoanalysis," interrelations of literature and the visual arts ("Literature and Art in the Age of Photography"), literature and philosophy ("Nietzsche," "German Jewish Writers"), individual modern authors ("Kafka and the Modern"), critical theory ("Interpreting Texts"), science fiction, and courses in film: "Film Adaptations," "Film & Gender," and "Face-to-Face: Complex Modern Identities". She is author of CATASTROPHE AND SURVIVAL: WALTER BENJAMIN AND PSYCHOANALYSIS (Continuum, 2009) and editor and translator of LACAN IN THE GERMAN-SPEAKING WORLD (SUNY, 2004), and has published articles on Walter Benjamin, Jacques Lacan, Michelangelo, Nietzsche, Derrida, J.M. Coetzee, on the topic of biopolitics and Nazism. She has also been awarded an NEA Translation Grant for her work in translation.
Literature and: Law, Philosophy, Biopolitics, Terror, Art, Music, Globalization, Migration, Diasporism; Psychoanalysis; Modernism, World Literature; Film & Gender; Film & Subjectivity; Ideology critique.
2008 Recipient of NEA Literary Translation Grant ($10,000) for the translation of the novel Falscher Hase by Kerstin Hensel
BOOKS IN PROGRESS: 1. "Dreadful Childish Freshness": the Uncanny German Post-War. Analysis of Germany's post-war culture and politics through the lens of "the leaden times" of the 1970s. 2. Fugal Subjects: Fugue States and Freedom Concrete readings of a constellation of tropes and motifs in modern art and literature that follow up on my more philosophical book, Catastrophe and Survival. CHAPTERS IN BOOKS: --"Hannah Arendt and Biopolitics" in Emma Cohen de Lara & Hanke "Law and Community in Fritz Lang's M. and the BBC's Luther: Permanent Catastrophe?" in Austin Sarat, Andrew Poe eds., The Time of Catastrophe, forthcoming in Ashgate Publishing. "Hannah Arendt and Walter Benjamin in 1932-33," in The European Mind: Narrative and Identity, Vol. 2, Henry Frendo, editor, The University of Malta Press, 2010. PUBLISHED BOOKS: Catastrophe and Survival: Walter Benjamin and Psychoanalysis, 2010. New York & London: Continuum International Publishing Group. (author) Lacan in the German-Speaking World, 2004. New York: SUNY, 2004. (Translator and editor.) INVITED ARTICLES: "Unheimlichkeit in Kinderheim and Stammheim: Memories of Baader Meinhof." Invited essay for an upcoming open issue (Vol. 29, 2017) of differences: A Journal of Feminist Cultural Studies, Academic Editor(s): Elizabeth Weed, Ellen Rooney, Duke University Press. INVITED TALKS: Amherst College's Copeland Colloquium and Humanities Center on the theme of Permanent Catastrophe? March 24, 2014. Presenter at the Pembroke Center, Brown University, Roundtable, April 13, 14, 2012. Topic: The End(s) of Consent: Has consent survived the collapse of the liberal paradigm? What are the parameters of consent amid increasingly "permanent states of exception?"  Is consent still relevant?  If we jettison consent, what do we turn to in stead? Presentation: "Consent and Exception: Masochism in J.M. Coetzee's Waiting for the Barbarians." Numerous articles and papers.
Wilf campus - Belfer Hall
Room#528