Faculty Directory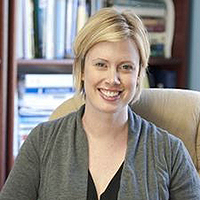 Tracy
A.
Prout
Assistant Professor of Psychology, Ferkauf Graduate School of Psychology
Certificate, Institute for Psychoanalytic Education, 2012
PhD, Fordham University, 2009
MA, Gordon Conwell Theological Seminary, 2004
BA, Wellesley College, 2000
Dr. Tracy A. Prout received her PhD in Clinical Psychology from Fordham University. She has post-doctoral training in psychodynamic psychotherapy from the Institute for Psychoanalytic Education at NYU Medical Center and advanced research training through the International Psychoanalytical Association and Duke University's Center for Spirituality, Theology, & Health. She also earned a masters in counseling from Gordon Conwell Theological Seminary and graduated from Wellesley College with a double major in psychology and political science.
Research Interests: Psychodynamic Psychotherapy Outcome Research ; Regulation Focused Psychotherapy for Children;
Teachers' Academy, American Psychoanalytic Association (2013-2014) Fellow, American Psychoanalytic Association (2008-2009) IPA/Anna Freud Centre Research Fellow (2006) IPA/Yale Child Study Center Research Fellow (2006)
tracy.prout@einstein.yu.edu
Resnick campus - Rousso Building
Room#115