Faculty Directory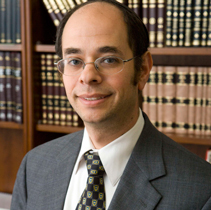 David
A.
Pahmer
Instructor in Jewish Studies
Ed.D., Azrieli School of Jewish Education, 2018
MS, Yeshiva University, 1992
Rabbinic Ordination, Rabbi Isaac Elchanan Theological Seminary, 1992
BA, Yeshiva University, 1989
Rabbi David Pahmer is a graduate of Yeshiva College with a BA in computer/math and physics; MS from Azrieli in secondary education; currently in the Azrieli Doctoral Program; Smicha from Rabbi Isaac Elchanan Theological Seminary; and completed a full triennial term of Gruss Kollel Elyon. He studied closely and extensively under Rabbi H. Schachter. His special interests include methodology of Torah Sheb'al Peh, time laws and concepts, science, philosophy of science, and rationality. Before joining the faculty of Stern College, he taught for seven years. Concurrently, he is Shoel Umaishiv at the MYP Yeshiva Program and coordinator of the Hadracha Program of MYP. He has taught courses on kashrut, Pesach, modern issues, brachot, household laws, tefilla, and women's issues. He is the author of "International Date Line" and "Calculating the Times to Recite Kiddush Levana."
Beren campus - Stanton Hall (245 Lexington)
Room#801