Faculty Directory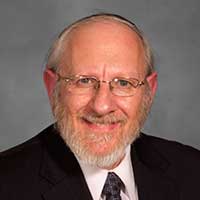 Sidney
J.
Mehl
MBA, New York University, 1979
BA, Yeshiva University, 1973
Professor Mehl has over 30 years experience in a wide range of financial positions. He has held senior financial positions for firms in the telecommunications industry (IDT Corp, Newark, NJ) and the energy industry (Entergy Nuclear Northeast, White Plains, NY) and was the Chief Financial Officer for a Manhattan based Real Estate investment firm. He is currently the principal for a Financial Consulting firm in Brooklyn.
His current research interests include the study of Behavioral Finance, which is the application of cognitive psychology to investments; the History of Equity Markets; and the relationship of business and investment concepts to Judaism, the Talmud, and Halacha. His courses include Principles of Finance, Security Analysis & Valuation, International Finance, and he has taught Financial Statement Analysis for both the undergraduate division and for the MS in Accounting Graduate division.
Wilf campus - Belfer Hall
Room#1313/C
Beren campus - 215 Lexington Ave
Room#3rd Floor