Faculty Directory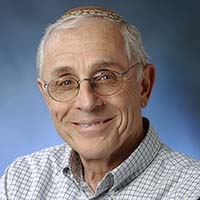 Norman
Linzer
Professor Emeritus of Jewish Family Social Work
MA, New School University,
PhD, New School University,
Rabbinic Ordination, Rabbi Isaac Elchanan Theological Seminary,
Dr. Norman Linzer has been on the Wurzweiler faculty since 1966, he served as acting dean in 1989–1990. Linzer has lectured widely and published numerous articles on Jewish identity, the Jewish family and community, the aged, Jewish education, Soviet Jewish resettlement and professional ethics in social work. His most recent book applies models of values classification and ethical decision making and justification to cases in a variety of subjects including welfare reform, managed care, child welfare, domestic violence, assisted suicide and confidentiality, among others. He teaches Jewish social philosophy, ideology, and values and ethics at Wurzweiler. In spring 2005, he initiated a research project on ''The Impact of 9/11 on Social Work Practice and Ethics.
Wilf campus - Belfer Hall
Room#828