Faculty Directory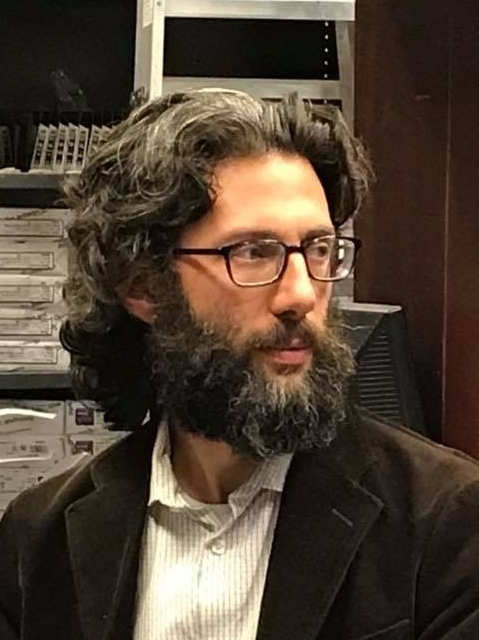 Aaron
J.
Koller
Professor of Near Eastern Studies
Aaron Koller CV, Brooklyn Museum,
PhD, Revel Graduate School, Yeshiva University, 2009
Aaron Koller is professor of Near Eastern Studies at Yeshiva University, where he studies Semitic languages. He is the author of Unbinding Isaac: The Significance of the Akedah for Modern Jewish Thought (JPS/University of Nebraska Press, 2020) and Esther in Ancient Jewish Thought (Cambridge University Press, 2014), among other books, and the editor of five more. Aaron has served as a visiting professor at the Hebrew University in Jerusalem and held research fellowships at the Albright Institute for Archaeological Research and the Hartman Institute. In 2022-2023 he will be a Bye-Fellow at Cambridge University and a Visiting Scholar at the Centre for Hebrew and Jewish Studies at Oxford. He lives in Queens, NY with his partner, Shira Hecht-Koller, and their children.
Professor Koller studies the languages and history of the Near East from the Late Bronze Age through rabbinic times. He has written on biblical literature, the history of biblical interpretation, Semitic languages, and Jewish intellectual history. For the past few years he has been working on the history of writing, and of the alphabet in particular.
Authored Books The Ancient Hebrew Semantic Field of Cutting Tools: A Philological, Archaeological, and Semantic Study (Washington, DC, 2012). Esther in Ancient Jewish Thought (Cambridge, 2014). Unbinding Isaac: The Akedah for Modern Jewish Thought (JPS, 2020). Edited Books Talmuda de-Eretz Israel: Archaeology and the Rabbis in Late Antique Palestine (ed. Steven Fine and Aaron Koller; Studia Judaica 73; Berlin: De Gruyter, 2014). Moshe Bar-Asher, Studies in Classical Hebrew (trans. and ed. Aaron Koller; Studia Judaica 71; Berlin: De Gruyter, 2013). Studies in Mishnaic Hebrew and Related Fields  (ed. Elitzur A. Bar-Asher Siegal and Aaron Koller; Yale University, 2017).   Iran, Israel, and the Jews: Symbiosis and Conflict from the Achaemenids to the Islamic Republic (ed. Aaron Koller & Daniel Tsadik; Wipf and Stock, 2019). Semitic, Biblical, and Jewish Studies in honor of Richard C. Steiner (ed. Aaron J. Koller, Mordechai Z. Cohen and Adina Moshavi; Bialik and Yeshiva University Press, 2020).
Koller's 25 articles and 20 book reviews are available at YAIR and academia.edu.
Wilf campus - Belfer Hall
Room#543