Faculty Directory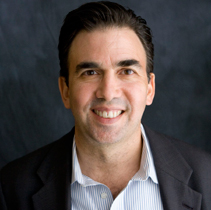 James
A
Kahn
Henry and Bertha Kressel University Professor of Economics; Chair, Department of Economics
PhD, Massachusetts Institute of Technology,
Professor James Kahn joined the economics department at Yeshiva University as department chair in 2009. Previously he was vice president in the research department at the Federal Reserve Bank of New York. Before that he was Associate Professor at the University of Rochester. He was a National Fellow at Stanford's Hoover Institution, and has also taught at the Columbia, Yale, the University of Pennsylvania, and New York University.
Professor Kahn's research has focused on inventory investment dynamics, the sources of business cycle fluctuations, and productivity growth, the housing sector, financial markets, banking, and econometrics.
He has received two National Science Foundation research grants.
"The Production Impact of `Cash for Clunkers': Implications for Stabilization Policy" (with Adam Copeland) Economic Inquiry. "Interpreting the Great Moderation: Changes in the Volatility of Economic Activity at the Macro and Micro Levels" (with Steven Davis), Journal of Economic Perspectives
Wilf campus - Belfer Hall
Room#518
Beren campus - 215 Lexington Ave
Room#712