Faculty Directory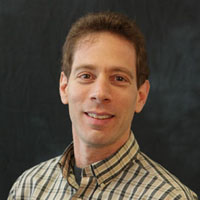 Roee
Holtzer
Professor of Psychology and Neurology, Ferkauf Graduate School of Psychology
Director of the Clinical Psychology Health Emphasis Program, PhD
MA, Binghamton University,
PhD, Binghamton University,
Dr. Holtzer is a Professor of Psychology at the Ferkauf Graduate School of Psychology and of Neurology at the Albert Einstein College of Medicine of Yeshiva University. He holds an MA and a Ph.D. degree from the State University of New York at Binghamton. Dr. Holtzer completed his internship training in clinical psychology at the Rusk Institute of New York University. He also completed a T-32 post-doctoral fellowship in neuropsychology and cognition in aging at the cognitive neuroscience division of the Sergievsky Center of Columbia University Medical Center. He is licensed as a psychologist in New York State.
Dr. Holtzer's research interests are in cognitive aging, dementia and in the interplay between cognition, mood and motor function vis-à-vis aging and diseases that affect the central nervous system. Dr. Holtzer is also the director for the Clinical Neuropsychology minor.
roee.holtzer@einstein.yu.edu
Resnick campus - Rousso Building
Room#306