Faculty Directory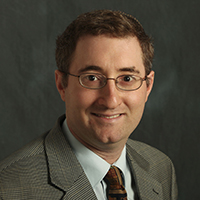 Shalom
E.
Holtz
Professor of Bible; Director of the Jay and Jeanie Schottenstein Honors Program at Yeshiva College
PhD, University of Pennsylvania, 2006
AB, Harvard University, 1999
Shalom E. Holtz is an Assyriologist and biblical scholar interested in Mesopotamian literature and law and their relationships to biblical and post-biblical writings. His most recent book is Neo-BabylonianTrial Records (Society of Biblical Literature Writings from the Ancient World 35; Atlanta: Society of Biblical Literature, 2014). Based on his research on cuneiform law, he has also written several comparative studies of courtroom terminology and imagery in the Hebrew Bible in light of Akkadian legal documents. He is currently working on a book to be entitled Praying Legally, which examines connections between prayer and the courtroom in the biblical world. His research for this project is supported by grants from the Memorial Foundation for Jewish Culture and by the Chelst, Schreiber, and Zwas YC Book Fund.
Wilf campus - Belfer Hall
Room#1514A
Wilf campus - Furst Hall
Room#Honors Lounge