Faculty Directory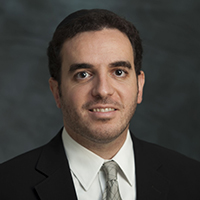 Richard
J.
Hidary
Associate Professor of Jewish History
PhD, New York University,
Rabbinic Ordination, Shehebar Sephardic Center, 2000
Certificate, Herzog Teachers College, 1998
Rabbi Richard Hidary is an Associate Professor of Judaic studies at Yeshiva University, Stern College for Women. He received his PhD from NYU, writing on the topic of "Tolerance for Diversity of Halakhic Practice in the Talmud."
He teaches courses in Bible, Second Temple Jewish history and the Dead Sea Scrolls, Talmud and Midrash, and Jewish ethics. His research interests focus on comparison of Talmud Yerushalmi and Bavli, Talmud and legal theory, and rhetorical analysis of the Talmud.
Dr. Hidary was awarded a McCracken Fellowship from New York University and was a graduate fellow in Jewish Law and Interdisciplinary Studies at Cardozo Law School.
His forthcoming book is DISPUTE FOR THE SAKE OF HEAVEN: LEGAL PLURALISM IN THE TALMUD. His articles appear in AJS Review and Dine Israel and he has entries in the Encyclopedia Judaica and Encyclopedia of the Bible and Its Reception. He is a rabbinics reviewer for THE LOST BIBLE PROJECT: THE LIBRARY OF ISRAEL IN LATE ANTIQUITY and a contributor to the NEW OXFORD ANNOTATED TRANSLATION OF THE MISHNAH.
Beren campus - 215 Lexington Ave
Room#523