Faculty Directory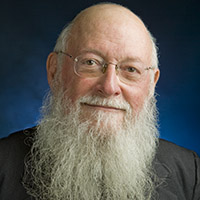 J.
David
Bleich
Tenzer Professor of Jewish Law & Ethics; Professor of Law
PhD, New York University, 1974
MA, Columbia University, 1968
BA, Brooklyn College, 1960
Rabbi Dr. Bleich is an authority on Jewish law and ethics and bioethics. He is a professor of Talmud (Rosh Yeshiva) at Rabbi Isaac Elchanan Theological Seminary, an affiliate of Yeshiva University, as well as head of its postgraduate institute for the study of Talmudic jurisprudence and family law.
Dr. Bleich is the author of Jewish Bioethics; With Perfect Faith: Foundations of Jewish Belief; Contemporary Halakhic Problems (five volumes); Time of Death in Jewish Law; Judaism and Healing; Bioethical Dilemmas (two volumes); and Be-Netivot ha-Halakhah (three volumes). He has written extensively on the applications of Jewish law to contemporary social issues and on the interface of Jewish law and the American legal system.

He is a Woodrow Wilson Fellow, a postdoctoral fellow at the Hastings Center, fellow of the Academy of Jewish Philosophy, and a member of the Governor's Commission on Life and the Law.
Brookdale center - Cardozo Law School
Room#517