Faculty Directory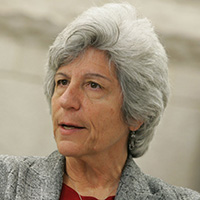 Joan
Beder
Professor, Wurzweiler School of Social Work
MSW, Adelphi University, 1963
Professor Joan Beder has been on the faculty at Wurzweiler since 1993, having earned her doctorate that year and having served as the assistant field work director for two years prior to that.
Professor Beder's interests include oncology HIV/AIDS, mental health, and social work in the military.
Author of Advances in Social Work Practice with the MIlitary - published 4/12 and numerous research articles and presentations on military related issues.
Wilf campus - Belfer Hall
Room#804