Faculty Directory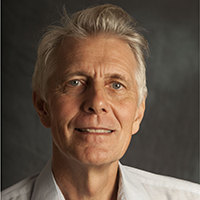 Marc
Bastuscheck
Adjunct Instructor in Physics
PhD, Cornell University, 1980
Before joining Yeshiva University, Dr. Clifford Marc Bastuscheck helped to establish the robotics lab at the Courant Institute of Mathematical Sciences (NYU) and worked as consultant and manager with A.D. Little (a technology consulting firm).
Dr. Bastuscheck's research has included normal modes in electromagnetic cavities, surfaces of various materials using an atomic force microscope, and high-speed video investigation of buckle phenomena in a thin plate.
Dr. Bastuscheck has received a National Science Foundation Scholarship, U.S. Army Medal of Commendation (highest noncombat medal awarded), Rotary International Fellowship for study abroad, and a National Merit Scholarship.
Wilf campus - Belfer Hall
Room#1122