Faculty Directory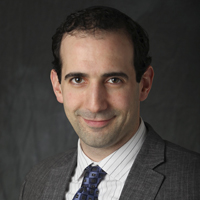 Joseph
L.
Angel
Associate Professor of Jewish History
PhD, New York University, 2008
BA, University of Washington, 2001
Joseph Angel is a scholar of ancient Judaism with a focus on religion and history in the Second Temple Period. He is the author of Otherworldly and Eschatological Priesthood in the Dead Sea Scrolls (Studies in the Texts of the Desert of Judah 86; Leiden: Brill, 2010), which explores the imaginative depictions of angelic and messianic priestly figures in the Dead Sea Scrolls as a reflection of the religious worldview of the Qumran community and broader segments of Second Temple society. His other publications include articles on ancient Jewish magic, the Second Temple of Jerusalem, and Qumran liturgy, as well as commentaries on Second Temple period texts such as the Damascus Document and "New Jerusalem." He is the recipient of research fellowships from the Alexander von Humboldt and Yad Hanadiv/Beracha Foundations.
Wilf campus - Furst Hall
Room#05