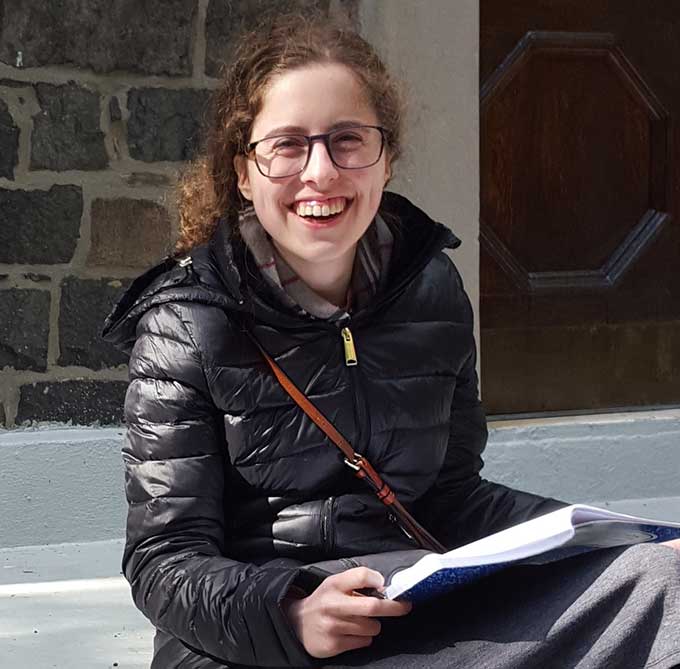 About
Many things make Stern College for Women unique: Our tradition of Torah Umadda, reflecting a commitment to timeless values and cutting-edge scholarship; our nurturing campus life, empowering each student to claim her own voice and forge her own path; and our enviable record of success, with alumnae going on to top graduate programs and outstanding careers. The college, founded in 1954 and endowed by the late Max Stern, provides academic majors in 19 arts and sciences disciplines, all leading to the Bachelor of Art degree. In 2009, we began offering an MA in biblical and Talmudic interpretation (our Graduate Program of Advanced Talmudic Studies, known as GPATS). This degree program provides advanced students with an opportunity to study in a full-day traditional beit midrash [study hall] environment
We take pride in the richness of our curriculum, with excellence in the arts, humanities and social sciences, and are especially well known for educating women in the sciences and mathematics.
Why Stern?
A small, selective liberal arts college that promotes and provokes intellectual, emotional and spiritual growth
A premier Jewish Studies program with depth and breadth and with levels of instruction from the elementary to the graduate level
A cutting-edge science curriculum with an outstanding record of success preparing women for careers in medicine, dentistry, allied health fields and science research
An enviable track record of acceptances to Albert Einstein College of Medicine and other top graduate and professional schools
An innovative humanities program in literature, philosophy and the arts that develops critical thinking and writing skills and creative expression
A unique opportunity to turn theory into practice through research seminars, public service internships and leadership development
A vibrant environment where women and women's education are taken seriously
A unique program that empowers women to become the premier Jewish educators of the future
A place to stay in for Shabbat, with friends, mentors and guests
A place to call home, to create lifelong friendships and lifelong networks with successful and important members of the Jewish community
Visiting Our Campus
The Israel Henry Beren Campus is located in midtown Manhattan, easily accessible by car or public transportation. Stanton Hall, the main Stern College building, is located at 245 Lexington Avenue (between 34th and 35th Streets).
All prospective students are strongly encouraged to take a campus tour to get a feel for the University and to see what life on campus might be like. Tours are arranged through Yeshiva University's Office of Admissions; 212.960.5277.
Please contact us if you have additional questions.