Faculty
Rana Khan, Ph.D., Academic Director and Clinical Professor
Dr. Khan is the founding director of the Biotechnology Management and Entrepreneurship program at the Katz School. She has over 15 years of experience in graduate education administration, teaching, and research.
Prior to joining Yeshiva University, Dr. Khan served as Vice Dean in the Graduate School at the University of Maryland University College (UMUC), providing leadership to a diverse offering of science and information technology-related programs. She also worked as Program Director for the school's Professional Science Master's in Biotechnology, and led the creation of multiple tracks within the program. As the Principal Investigator on two department of education grants at UMUC, Dr. Khan implemented a variety of initiatives, including an e-mentoring program, industry-sponsored capstone projects, and a biotechnology symposium. She has extensive experience developing collaborations and partnerships with public and private sector organizations, and in developing new science and technology programs and curricula. 
Dr. Khan spent her early career as a bench scientist working at the US Department of Agriculture on molecular mechanisms underlying plant disease resistance. She has a M.S. in Biochemistry from Tulane University and a Ph.D. in Cell and Molecular Biology from the University of Maryland at College Park.
Faculty
Christina Brennan, M.D., M.B.A.
Dr. Brennan has devoted her career to clinical research and currently serves as Northwell Health's vice president of clinical research. Committed to the advancement of science and medicine, Dr. Brennan has more than 20 years of extensive clinical research experience, including over 15 years in clinical research management roles. She is currently an adjunct professor teaching Clinical Trials Design and Research Management in the Katz School's MS in Biotechnology Management and Entrepreneurship program.
Dr. Brennan is on the board of trustees for the Association of Clinical Research Professionals (ACRP).  She is the immediate past president of the local NY Metropolitan Chapter of ACRP.  She is an active member of the Clinical Trials Transformation Initiative (CTTI), with Duke University and the US Food and Drug Administration (FDA), where she actively sits on some of their committees, working on new initiatives.  She also sits on the oncology advisory board and technology site advocacy group with the Society for Clinical Research Sites (SCRS).  Dr. Brennan is an active member of the Women in Bio and the American College of Healthcare Executives.
Dr. Brennan received her M.D. from Windsor University Medical School, and her M.B.A. from Hofstra University. She has authored chapters in textbooks, manuscripts, abstracts and journal articles, and has presented at numerous scientific, clinical and research meetings. Her research interests clinically are around carotid artery disease and valvular heart disease.  Dr. Brennan is passionate about raising awareness around diversity in clinical trials.  She enjoys teaching clinical research professionals on the operations of the clinical research process for trials and studies.
 
Robert Friedman
Download profile as PDF
Course Title: Biotechnology Management
Robert Friedman is a seasoned executive in the Life Sciences industry who has held a variety of positions in finance and consulting. His practice has included business strategy and operations assignments across the pharmaceutical, biotech, medical technology and diagnostics industries. Mr. Friedman has also held several board positions for early stage/start-up biopharmaceutical firms. His previous work experience includes: Managing Director, Navigant Consulting; Founder and Managing Director, Easton Associates; Vice President, IBM Consulting; and Equities Analyst, Biotechnology, Kidder Peabody. Mr. Friedman has an MBA from Cornell University, Johnson Graduate School of Management; and a BA from Yeshiva University.
As professor of the Biotechnology Management course, Mr. Friedman stresses the idea that leaders of the future will need expertise in both science and management in order to navigate the ever-changing waters of the biotech industry. His course is designed to prepare students for the real-world, everyday situations faced in the field. Curriculum will challenge students to seek understanding of other major product industries, including pharmaceuticals, medical products and diagnostics, as lessons learned from these are highly relevant to the world of biotech. Students will also study the core elements and critical success factors of product value chain in Life Sciences from Discovery (of a new molecular entity or product concept) through successful commercialization.
Stav Kemeny, Ph.D.
Dr. Stav Kemeny is a scientist and a science communicator. She brings over 15 years of experience in academic scientific research, independently and collaboratively developing creative solutions for problem solving. Her expertise is in neuronal cell death in diseases like Parkinson and Alzheimer. Dr. Kemeny conducted research at Columbia University Medical Center in NYC for 8 years until 2018. Her discoveries were published in scientific journals and lead to a patent application and to an invention registered with the Columbia University Technology Ventures.
Dr. Kemeny's enthusiasm for science communication led her to establish projects in NYC where scientists explain their research to lay audiences. She teaches a variety of biology science courses at Yeshiva University and CUNY colleges. Dr. Kemeny earned her Ph.D. in Molecular Biology from the Technion – Israel Institute of Technology and her B.Sc. from Ben Gurion University in Israel. When not busy with biotechnology projects, you can find her dancing, drumming or playing with dogs outdoors.
At Katz' BME program, Dr. Kemeny teaches the courses Foundations of Biotechnology and Applications of Biotechnology. The courses provide a thorough introduction to the science underlying the making of products out of living systems. By understanding these advanced scientific concepts, students can further integrate them to applications in the medical, agricultural and industrial biotech sectors
Brian Malkin, Esq.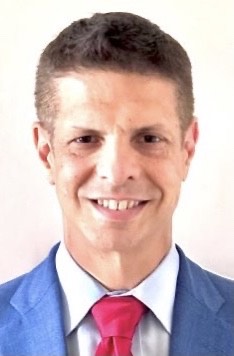 Brian Malkin is an instructor in the biotechnology master's program and a partner at the law firm of McDermott, Will & Emery in Washington, D.C. He counsels pharmaceutical and biologic clients on Food and Drug Administration regulatory matters and intellectual property law, with an emphasis on patent litigation. His practice, which is at the intersection of FDA-regulated products and patent law, involves partnering with drug manufacturers, biotechnology clients, medical device companies and cannabis companies as they develop new products and protect their innovations though lifecycle management, bringing their products to market and pursuing transactional opportunities. His regulatory experience includes all types of FDA-regulated products: drugs and biologics (including animal drugs and biologics), medical devices, cannabis, foods and dietary supplements, cosmetics and tobacco products. He is a key advisor to pharmaceutical and biologic clients in the pre-market, regulatory review, marketing, enforcement and lifecycle management phases of product development. He holds a J.D. from George Washington University Law School, and a B.A. in economics and B.S. in biochemistry from George Washington University. At the Katz School, he teaches the course Intellectual Property, Regulation and Compliance for Biotechnology Companies.
Nicola Mandriota, Ph.D.
Through his extensive research career, Dr. Nicola Mandriota has acquired expertise on a wide variety of topics, including nucleotide metabolism, molecular biology of DNA replication, genetics of DNA repair, and mechanical properties of cells. His work has been published in several peer-reviewed scientific journals, including Nature Materials, Nature Physics, and Cell Reports. 
Dr. Mandriota earned his bachelor's and master's degrees in Biological Sciences from the University of Pisa. He also earned a Biological Sciences diploma from Scuola Normale Superiore. He completed his Ph.D. in Biological Sciences at Columbia University, where he studied the mechanical properties of cells. He then continued as a postdoctoral research scientist at Columbia University, investigating the transmission of forces in neurons. In his Applications of Biotechnology course at the Katz School, students learn about the most disruptive and recent biotechnology trends in fields such as animal and plant biotechnology, synthetic biology, medical biotechnology, and neuroscience. 
 
Lorraine Marchand, M.B.A., M.S.
Lorraine Marchand is vice president and general manager of IBM Watson Health Life Sciences where she is responsible for data and AI strategy. Previously, she was global head of R&D leader at IQVIA. As a life sciences executive, she has co-founded two life sciences companies, and led development and commercial functions in public and privately held companies, including Bristol-Myers Squibb, Covance, Clinilabs and Cognizant Technology. She has led more than 200 clinical programs from pre-clinical to NDA submission and launch. Marchand developed a business model to transform a specialty contract research organization into a full-service provider; executed a new operating model for a global drug development company; established a global capability for a pharma company; and led cost-cutting initiatives at a pharma that increased productivity and efficiency by approximately $100 million.
She developed a course on accelerating the commercialization of new technologies for Princeton University where she served as James Wei Visiting Professor of Entrepreneurship. She is an adjunct professor and advisory board member at Columbia Business School, and conducts workshops on sales excellence, digital innovation, leadership and the future of work for Fortune 100 companies. In addition, she is a mentor and coach to women in corporate positions. She has served on the board of advisors for Morood, a private equity firm and on the steering committee for the Mid Atlantic Bio Angels, and is currently an advisor to the University City Sciences Center, Philadelphia, a business advisor for the Columbia University Translational Therapeutics Program and an advisor to SiteRx.
Marchand holds an MBA from Columbia University and from the London Business School, a master's degree from American University, and a bachelor's degree from the University of Maryland. She has received awards of distinction from Bristol-Myers Squibb and the National Institutes of Health, and in 2014 was the recipient of the Pennsylvania Governor's Hannah Penn Leadership Award.
 
Jochen Raimann, M.D., Ph.D., M.P.H.
Dr. Raimann has worked as a full-time scientist at the Renal Research Institute since his start as a post-doctoral Research Fellow in 2007. As the Senior Manager of Clinical Data Analytics, Dr. Raimann conducts epidemiological research in dialysis. He also serves as Associate Editor of the journals 'Trials' and "Scientific Reports". Dr. Raimann joined the foundation of the non-profit organization Easy Water for Everyone which provides clean water to communities in need and supports the organization's research efforts. 
Dr. Raimann earned his M.D. from the Medical University Graz, his PhD from Maastricht University, and his Master in Public Health with a focus on Epidemiology and Biostatistics from the City University of New York School of Public Health.
 
Amit Rakhit, M.D., M.B.A.
Amit Rakhit is President at Ovid Therapeutics, a publicly traded biotechnology company focused on developing medicines for people living with rare neurologic conditions.  In this role Amit oversees the research, development, manufacturing, and commercial teams for Ovid.  Amit is a senior healthcare executive with over 20 years' experience including both clinical practice and pharmaceutical/biotechnology industry experience. He is currently an adjunct professor teaching Pharmacology Product Development and Commercialization in the Katz School's MS in Biotechnology Management and Entrepreneurship program.
Amit has held leadership roles across various geographies and therapeutic areas.  Prior to Ovid, he was Senior Vice President and Head of Worldwide Medical at Biogen, Inc. from 2014 to 2016 where he led the medical function for marketed and pipeline compounds in disease areas such as Multiple Sclerosis, Neurodegenerative diseases, Hemophilia and was Vice President, Program Leadership from 2011 to 2014 where he led the Spinraza® and dexpramipexole programs.  Earlier, he worked at Bristol-Myers Squibb Company for 10 years, where he held several roles of increasing responsibility in both clinical development (Plavix® and Avapro® teams) and international medical affairs to support the development, launch, and life cycle management across the company's portfolio that included cardiovascular, metabolics, oncology, HIV, virology, immunology, and neuroscience products.
Amit received his B.A. in molecular cell biology from the University of California, Berkeley, his M.D. from Tufts University School of Medicine, his M.S. from Vanderbilt University School of Medicine, and MBA from Columbia Business School.  He completed his fellowship in pediatric cardiology and was subsequently on staff at The Children's Hospital, Boston affiliated with Harvard University.

Jeff Vockrodt
Jeff Vockrodt advises companies on patent matters involving chemical and life science technologies, including pharmaceutical, medical device, and biotechnology inventions. Jeff has overseen the preparation and prosecution of hundreds of patent applications involving a wide range of technologies, including additive manufacturing and biopharmaceutical patents. Jeff has served as lead counsel in inter partes review (IPR) proceedings before the Patent Trial and Appeal Board (PTAB). Jeff is a registered patent attorney with a chemical engineering background. He served for four years as patent examiner before the United States Patent and Trademark Office and a law clerk in the US International Trade Commission before entering private practice. He is currently a partner at Arent Fox LLP and adjunct professor teaching IP, Regulation & Compliance for Biotechnology in the Katz School's MS in Biotechnology Management and Entrepreneurship.
Herman Weiss M.D., M.B.A., FACOG - Practitioner in Residence
Herman is currently the Vice President of Medical Affairs and Clinical Development at Juniper Pharmaceuticals in Boston, MA since 2016. He received his M.D. from The Ohio State Medical Center and is a Graduate of the Obstetrics and Gynecology residency at the Albert Einstein College of Medicine Montefiore Medical Center in the Bronx, NY. He is board certified and a Diplomate of The American College of Obstetricians & Gynecologists.
He received his M.B.A. from George Washington University, practiced medicine in NY for 8 years, opening up a bladder health center and a female medical imaging center. After moving to Israel he co-founded and was Chief Medical Officer at FibroControl, a medical device company in the women's health space. He was recruited by Teva to assume the role of Senior Director of Clinical Development for Women's Health in 2010 and was Global Head of Women's Health Medical Affairs since December 2010. He was active in the Global launch of multiple products in the contraception, urology and infertility space and played a critical role in the successful switch from Rx to OTC status of Plan B One-Step.
Elaine Zacharakis Loumbas, J.D.
Elaine Zacharakis Loumbas has focused her practice on corporate and regulatory health law, privacy, and information technology matters for over 20 years.   She also has extensive teaching experience having served as an adjunct professor in Chicago for 12 years for a number of universities including: Loyola Law School for the Beazley Institute for Health Law & Policy, the John Marshall for the Center for Information Technology and Privacy Law and the University of Illinois – Chicago (UIC) for the School of Public Health.  She is currently an adjunct at the Katz School of Science and Health teaching IP, Regulation and Compliance in the MS in Biotechnology Management and Entrepreneurship.
Elaine manages her own law practice at which she has counseled the full spectrum of health care entities from startups to Fortune 10 companies on a variety of corporate, health care regulatory, privacy and technology matters.   Her prior work experience includes working for a top 5 national health care practice at a big law firm and for a Fortune 500 pharmaceutical company.  Over the course of her legal career, Elaine has counseled the full spectrum of health care industry players including pharmacy, pharmaceutical, medical device, and biotech companies on a number of regulatory issues and has performed numerous health care transactions. As in-house counsel for Baxter Health care Corporation, Elaine established the initial enterprise-wide HIPAA compliance program as part of the global privacy team and she developed the enterprise-wide fraud and abuse policies utilizing guidance from the PhRMA code and the Advamed Codes.  She also negotiated numerous business contracts and licensing agreements while at Baxter and counseled the business teams on a variety of regulatory issues.
In addition, Elaine has a technology background with an engineering degree and work experience as a management information systems consultant.  This background enables her to consult with her clients and interact with their privacy, cybersecurity and information technology teams in a valuable way.  Since 1999 (when the HIPAA regulations were first introduced), Elaine has counseled clients extensively on privacy compliance matters.  She also has worked on a panoply of health information technology agreements, data sharing agreements and digital health business models.  Elaine's experience also extends to medical devices, pharma and the biotech industries where she advises on regulatory and intellectual property licensing matters and has negotiated a variety of contracts.
Elaine received her law degree from Notre Dame Law School and her undergraduate from Columbia University's School of Engineering & Applied Science.  She is admitted to practice law in New York and Illinois. 
Sarah Bettigole, PhD, Volastra Therapeutics
Dr. Bettigole is currently a Senior Scientist at Volastra Therapeutics, an exciting new NYC-based biotech company focused on developing novel cancer therapies targeting chromosomal instability and metastasis.  She is a highly motivated and entrepreneurial immunologist with a deep interest in moving cutting-edge biological discoveries from bench to bedside.  Prior to joining Volastra, Dr. Bettigole was a co-founder of and Director of Biology at Quentis Therapeutics, a biotech company focused on developing first-in-class cancer immunotherapies to modulate endoplasmic reticulum (ER) stress responses in the tumor microenvironment.  Her research experience in ER stress spanned nearly ten years, with specific focus on immune cell development and tumor immunology.  During this time Dr. Bettigole authored multiple peer-reviewed publications on cancer and immunobiology in high impact journals including Cell, Nature, and Nature Immunology.  She earned her Ph.D. in Immunology from Harvard Medical School under the mentorship of Dr. Laurie Glimcher, and was awarded the Jeffrey Modell Award In recognition of her thesis work describing how cellular stress responses regulate hematopoietic cell differentiation.  She received her B.S. in Biology from Tufts University. 
Charles Buchen, MD, Fortress Biotech
Dr. Buchen is Vice President of Business Development at Fortress Biotech, a New York-based venture fund. Dr. Buchen has experience analyzing new drug development opportunities across various therapeutic indications for in-licensing and new company formation. He leads acquisitions of novel clinical and preclinical therapeutics for Fortress' portfolio, with the ultimate goal of advancing these promising technologies towards improved patient care and treatment. Dr. Buchen also serves as a Director at Cyprium Therapeutics, a Fortress Biotech company. Dr. Buchen conducted research at Columbia University Medical Center where he published numerous articles in scientific and medical journals. Dr. Buchen received his medical degree, with a distinction in research, from Albert Einstein College of Medicine and his BA from Brooklyn College. 
Luana Fioriti, PhD, Plico Biotech
Dr. Fioriti is currently the Chief scientific officer and CEO of Plico Biotech. She is an innovative and highly motivated Neuroscientist with a focus on Neurodegenerative diseases including Prion, Alzheimer's, Parkinson's and Huntington's Disease. Her passion for neuroscience led her to found a start up with the goal to improve human health care, by developing new therapeutic and prophylactic tools and strategies that can be used to alleviate and possibly cure fatal neurodegenerative disorders, such as Alzheimer's, Parkinson's and Huntington's disease. She has extensive experience in academia and the biotech sector. In academia she successfully led highly productive collaborative team that generated high impact publications in the field of both learning and memory and neurodegenerative disorders. As an academic at Columbia University she managed and mentored several undergraduate and junior scientists, resulting in their acceptance to highly competitive MD, MD/Ph.D and Ph.D programs; Columbia University Awards for Best performing Students; publications in peer-review journals. This also resulted in her receiving a Mentorship Award from the Columbia mentoring program. She received her PhD in Neuroscience in Milan in 2006.
Mirella Mashiach, MA, Mesia Ventures
Mirella Mashiach is a founding partner of Mesia Ventures, a venture capital firm set on transforming the way we build and invest in Bio companies.  Mirella is a veteran of the Bio industry with unparalleled outlook on investments, portfolio management, and venture building.  Her diverse career includes managing a corporate venture fund, heading dozens of strategic partnerships, and being director in startup boards. Prior to co-founding Mesia Ventures, Mirella spent several years as an executive at Teva Pharmaceuticals, one of the world's largest pharmaceutical companies, including as Managing Director of the company's venture capital arm. Mirella managed Teva's investment portfolio into early- and late-stage opportunities and into other venture capital funds and sat on the board of startup biotech companies. Mirella spent the first part of her career as an attorney working at prominent law firms where she specialized in healthcare transactions and intellectual property management. Mirella has extensive experience negotiating complex commercial agreements, as well as expertise in structuring joint ventures, strategic alliances and M&As.
Along with her degree in Law, she holds an MA in Philosophy and a B.Sc. in Computer Science, all from Tel Aviv University.
Faical Miyara, PhD, Kadmon Holding, Inc.
Faical Miyara is an innovative leader with over 13 years' experience in the pharmaceutical industry, including 5 years of extensive hands-on experience in US corporate and business development with a proven record in negotiating, generating term sheets, and finalizing business deals for in-licensing and out-licensing programs. Dr. Miyara serves as Senior Vice President of External Research and Business Development at Kadmon Corporation. In his role, Dr. Miyara manages and directs global scouting, evaluation and negotiation of licensing deals, covering the entire spectrum from early research stage to late-clinical development and marketed product opportunities, both in biologics and small molecules. 
Prior to Kadmon, Dr. Miyara spent 5 years at Pfizer, Inc. where he co-initiated and co-developed one of its Therapeutic Innovation centers (CTI) in NY where he held a series of senior R&D roles of increasing responsibility. Prior to joining Pfizer, he spent 5 years at ImClone Systems/Eli Lilly where he contributed to the research, optimization, and development of numerous FDA approved biologics to treat cancer including Cetuximab [Erbitux®], Ramucirumab [CYRAMZA®], Necitumumab [Portrazza™] and Olaratumab [Lartruvo®]. 
Dr. Miyara has a Ph.D. in reproductive, molecular and cell biology from the University Pierre et Marie Currie (Paris VI, France), a Master's/ Engineer degree of Medical Biology from the Faculty of Medicine Joseph Fourier, Grenoble, France and a Bachelor of science degree from University Jean Monnet, Saint-Etienne, France. Dr. Miyara has published multiple papers in peer-reviewed science journals.
Benjy Neymotin, Ph.D., Albert Einstein College of Medicine
Benjy Neymotin is the Assistant Director of the Office of Biotechnology and Business Development at Albert Einstein College of Medicine.  He is currently responsible for managing strategic alliances with commercial partners, reviewing and assessing invention disclosures of new technologies, and negotiating a variety of agreements including exclusive license agreements, research tool license agreements, and industry sponsored research agreements. Prior to his role as Assistant Director at Einstein, he conducted his Ph.D. research at New York University and contributed to the understanding of how and why RNA transcripts within the yeast transcriptome degrade at different rates. The results of those studies are published in a variety of peer-reviewed journals.
Benjy received his B.S. in biology from The Ohio State University's Honors Program, his M.A. in biotechnology from Columbia University, and his Ph.D. in genomics and systems biology from New York University.
Brendan Parent, JD, New York University 
Brendan is director of Applied Bioethics at NYU School of Professional Studies, a faculty affiliate of the Division of Medical Ethics at NYU School of Medicine, and director of NYU Sports and Society. He also serves as Chair of the Ethical Issues in Health Care Committee of the Health Law Section and as Editor for the Health Law Journal of the New York State Bar Association. Parent is a fellow of the Center for Genetics and Society. His current research areas include ethics of genetic engineering, organ donation and transplant policies, and social responsibility in sports. He has published academic articles in peer reviewed journals spanning law, medicine, science, sports, and ethics, and his work has been featured in the Washington Post, Chicago Tribune, and on NPR. Previously, he was the first Rudin Postdoctoral Fellow in the Division of Medical Ethics at NYU School of Medicine, then Special Legal Adviser for the New York Task Force on Life and the Law, a government agency that assists the State with policy in medicine, law, and ethics. 
He designed his undergraduate major in Bioethics at University of California, Santa Cruz and received his JD from Georgetown University Law Center, where he was presented with the ABA Award for Excellence in Health Law.
Jason Tardio, M.B.A.
Jason Tardio joined Ovid Therapeutics as Chief Commercial Officer in November 2019. Before joining Ovid, Mr. Tardio served as Vice President, Head of the Multiple Sclerosis franchise at Novartis. There, he was responsible for developing and managing all aspects of the U.S. commercial plan, brand P&L, strategy development, and go-to-market modeling.  Prior to Novartis, Mr. Tardio served as GM, Managing Director for Biogen's Latin America South affiliate. Earlier at Biogen, Jason held a wide range of sales and marketing, including positions in global commercial strategy, the U.S. business unit and at the international affiliate level. His 20 years of commercial experience in the biopharmaceutical industry began at Wyeth and Sepracor, with roles in sales, sales training and marketing. Jason holds a Bachelor of Science from The College of New Jersey and an MBA in pharmaceutical marketing from St. Joseph's University.
Ashima Varshney, PhD, Pfizer Biopharmaceuticals Group
Ashima Varshney is associate director of Global Chemistry Manufacturing and Control (CMC), Pfizer Biopharmaceuticals Group. She provides regulatory CMC support and develop effective regulatory strategies for the assigned portfolio of drug products for global market registrations and maintenance. In 2014, she received Pfizer's Dare to Try Award for the successful registration of a novel sterilization technology for an active pharmaceutical ingredient. Prior to joining Pfizer, she works in several company to develop and validate methods for consumer health and generic products. She also developed advanced materials for application in automotive industry and earned a patent while publishing papers in her early career. 
She received her M.S. in Chemistry from Indian Institute of Technology, India, and her Ph.D. in Chemistry from University of Alabama at Birmingham.