About the Katz School of Science and Health
The Katz School of Science and Health at Yeshiva University gives students the opportunity to further their intellectual and professional pursuits and become a part of one of U.S. News and World Report's top 100 universities in the United States. The Katz School of Science and Health is committed to delivering a world-class education in emerging and expanding disciplines, to connecting students with thought-leaders and employers in New York City and beyond, and to creating an exemplary student and faculty experience.
Our programs focus on Applied Sciences and Mathematics; Technology, Data, and Design; Health Sciences; and those emerging and expanding professions that are being transformed by technology innovations. Graduate students looking for professional advancement can earn master's degrees in Biotechnology Management and Entrepreneurship, Data Analytics and Visualization, Marketing, Mathematics, Quantitative Economics, or Speech-Language Pathology. In each of these highly specialized programs, the curriculum is informed by industry to provide our graduates with tools that will serve them well in their careers. Undergraduate students at The Katz School of Science and Health, whether part of an associate's degree, summer session, or CollegeNOW, share in the same forward-looking college experience as our graduate students. They also join students at Yeshiva College, Stern College, and the Sy Syms School of Business in the campus life that defines YU.
Yeshiva University is an academic powerhouse, and we invite you to join us.
An Exceptional Education
Whether on campus or online, courses are taught by an exceptional group of full-time and practitioner faculty, each committed to the principles of quality instruction. Unlike many professionally oriented schools, the faculty teach the science and strategies behind the skills, so that students have a knowledge base that will help them to thrive long after graduation. Rather than relying on tests and exams, courses are frequently project-based, so that students are evaluated on what they build and do. As a result, students graduate with a portfolio of work that will give them a competitive edge in the job market. Faculty also recognize the critical role of technology in enabling digitally connected and data-rich organizations and therefore incorporate the latest software and lab equipment into their courses.
An Experience that Matters
We challenge each of our students and faculty to lead with values—kindness, honesty, generosity, integrity, and justice towards others—and to leave the world a little better than they found it. We are committed to the belief that it is not only the destination that counts but the values we bring to the journey.
The Katz Family
Dr. Mordecai D. Katz
Dr. Mordecai D. Katz has a long affiliation with Yeshiva University. He graduated from Yeshiva University High School in 1948 and served on the boards of YU and Bernard Revel Graduate School of Jewish Studies. He received a Doctor of Humane Letters from the University in 1993. He is also an alumnus of Polytechnic University, the Massachusetts Institute of Technology and New York University School of Law. In addition to being generous donors to the University, he and his wife, Dr. Monique Katz, have been active in UJA-Federation, Jewish National Fund, National Council of Synagogue Youth, Friends of Lubavitch, Bar-Ilan University and various organizations supporting Russian Jewry.
Dr. Monique C. Katz
Dr. Monique Katz graduated from Albert Einstein College of Medicine in 1963 and has been practicing medicine for over 50 years. She has also served on the Stern College for Women board of directors and received an honorary degree from YU in 1996. She and her husband, Dr. Mordecai Katz, have been honored as YU Benefactors and have contributed in many different ways to the University, such as a chair, a deanship, scholarships and fellowships, to name a few. Most recently, they made a $25 million commitment to establish The Katz School at Yeshiva University, which will offer both classroom and online courses in such areas as marketing, allied health and community education, speech/language pathology, data science and cybersecurity.
Administration and Staff
Office of the Dean
Paul Russo, Vice Provost and Dean, The Katz School
Paul Russo, PhD, is a vice provost at Yeshiva University and dean of the University's Katz School of Science and Health. He has over 15 years of experience in planning and leading higher education divisions with particular strengths in online education and program development. 
Before joining Yeshiva, Dr. Russo was assistant vice president for curriculum and instruction at Long Island University (LIU). As director of online programs at The City University of New York (CUNY), he helped to create the School of Professional Studies and Guttman Community College, and oversaw the Data Analytics and Information Systems Programs. He was also co-principal investigator for a $15M award to found the CUNY Center for Big Data. Dr. Russo holds a PhD in technology management from New York University, an MBA from the University of Dallas, an MS in electrical engineering from Vanderbilt University and a BS in physics from Loyola University. Read Dr. Russo's full biography.
Aaron Ross, Director of Strategic Initiatives and Deputy to the Dean
Aaron.Ross2@yu.edu | 646-592-4148
Aaron Ross is the director of strategic initiatives and deputy to the dean of The Katz School. In addition to serving as a key adviser to the dean, Aaron is responsible for developing new programs and external partnerships. He oversees the school's strategic initiatives including online education, student life, alumni, academic and professional development, and employer relations. Prior to Yeshiva, Aaron spent over 9 years at NYU's School of Professional Studies, working in all aspects of academic operations – from advising students and managing academic programs to building industry partnerships, managing social media, and launching public program initiatives. 
Aaron holds a BSBA in marketing from American University and an MBA in marketing management from Pace University.
Nili Suhami, Project Manager and Assistant to the Dean
Nili.Suhami@yu.edu  I 646-592-4719
Nili Suhami is assistant to the dean and administrative project manager at The Katz School. She manages the dean's calendar and is responsible for screening and handling phone communications, greeting and directing visitors, and managing administrative projects. Nili came to Yeshiva University with a background in technical project management. She began her career in the United States at Hadassah, The Women Zionist Organization of America. From there, she became vice president of product development at Rethink Autism.
Nili earned an undergraduate degree in economics and art history from the Hebrew University in Jerusalem. Nili is deeply involved with Zen meditation practice and grateful to be working at The Katz School. She is inspired by the people she works with and Dean Russo's modus operandi of "doing well by doing good."
Maria Sukhanova, Director of Finance and Administration
Maria.Sukhanova@yu.edu  I 646-592-4721   
Maria Sukhanova serves as director of finance and administration at The Katz School. She oversees daily financial and administrative activities at Katz, including budgeting and reporting, accounting and procurement, human resources, and administrative operations. Prior to YU, Maria worked at the State University of New York (SUNY) at Stonybrook, both in the central human resources office and as a business and grants coordinator for the physics and astronomy department. 
Maria holds a BS in physics and mathematics from Adelphi University and an MS in human resource management and an MBA in finance from SUNY Stonybrook. Outside of work, she enjoys traveling and spending time outdoors.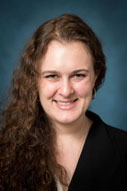 Sofia Binioris, Adviser to the Dean
Sofia Binioris was instrumental in the launch of The Katz School of Science and Health. She served as the school's first director of new programs and strategic initiatives and then as director of undergraduate programs. Prior to YU, Sofia spent a decade working in university curriculum and program development, student support, academic counseling, and faculty development. At the City University of New York's (CUNY) School of Professional Studies, she developed and launched certificate and degree programs for adult and professional students, including CUNY's first Bachelor's in Human Relations. She has also taught adult basic education, developmental reading and writing, and college composition at CUNY's LaGuardia Community College and at The City College of New York.
Sofia holds a BA in politics and economics from the University of Massachusetts and an MA in language and literacy from The City College of New York. She is also an aspiring potter and cook.
Academic Programs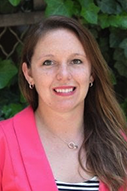 Rachael Dylenski, Executive Director of Academic Programs
Rachael.Dylenski@yu.edu  I  212.960.5400 ext. 5830
Rachael comes to us from New York University where she spent the last ten years of her professional career. While working at NYU, Rachael obtained her Master's degree in Higher Education and Student Affairs. In her previous role(s), she was responsible for recruiting, hiring and training faculty to teach across five master degree programs. Additionally, in her previous roles, she oversaw curriculum development as well as the implementation of program-based initiatives.
In her free time, Rachael enjoys traveling and considers herself an amateur photographer. 
Student Affairs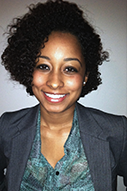 Naeema Hernandez, Academic Project Manager
Naeema.Hernandez@yu.edu  I  212.960.5400 ext. 5049
Naeema Hernandez, J.D., is the Academic Project Manager at The Katz School of Science and Health. She has a BA in Politics and English from Mount Holyoke College and a JD from Boston University School of Law. Naeema's years of experience in education, nonprofit and community-based organizations, family and community engagement, and advocacy point to her deep commitment to community empowerment and educational equity. After graduating from law school, Naeema worked as a lead policy analyst and community organizer with the Boston School Reform Project at Massachusetts Advocates for Children. She has also worked as the Assistant Director at Northeastern University School of Law's Center for Coop and Professional Advancement, an Urban Fellow at New York City Department of Education in the Office of Multiple Pathways to Graduation, and as a Family Engagement Program Associate in low-income communities in the South Bronx. Naeema Hernandez has visited 17 countries, and loves new spicy cuisines and creative writing.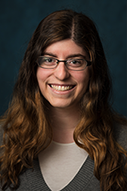 Malka Sigal, Student Life Coordinator
Malka.Sigal@yu.edu  I  212-960-5400 ext. 6150  
As student life coordinator at Katz, Malka Sigal works with all students to develop meaningful programming that enhances the student experience outside of the classroom. Malka has been at Yeshiva University since 2010, as both a student and an employee. Before joining  Katz, she served as the Stanton Fellow in YU's undergraduate Office of Student Life, where she liaised between students and university departments to facilitate student events.
Malka obtained her BA in physics and Jewish studies from Yeshiva University's Stern College for Women. She is currently pursuing her MSW and PhD at Yeshiva University's Wurzweiler School of Social Work. Malka has experience in theater production, video editing, and layout design. Her best obsolete skill is DVD authoring.