About the Katz School
The Katz School of Science and Health is an academic powerhouse in the heart of New York City. We are research scientists, tech builders and patient-centered clinicians working on problems that matter. We concentrate our energy on five sectors that are redefining the economy: Artificial Intelligence, Cybersecurity, Biotech and Health, Digital Media, and Fintech. In the lab, classroom and clinic, we lead with kindness, integrity, generosity and a commitment to leaving the world a smarter, safer, and healthier place.
Yeshiva University is a US News and World Report Top 100 university. Forbes ranks Yeshiva University as a Top 100 university in the United States, Top 50 in the Northeast, and 57th among research universities nationwide.
Academics
We take an interdisciplinary approach to research and education, fostering the creativity, collaborative thinking and builder mindset required to take on today's toughest problems. Courses are taught by exceptional researchers, clinicians and practitioners. Students learn by doing—working shoulder-to-shoulder with faculty to build technologies, conduct research, experiment in the lab and work with patients in the clinic. They graduate ready for great jobs and impactful careers. Learn about our programs.
Impact
Katz faculty, students and alumni are change-makers and entrepreneurs who bring science, technology and health innovations to market. They are advancing scholarly knowledge and transforming lives through pioneering research, citywide initiatives, new technologies, innovative clinical diagnostics and protocols, and more. Read about projects happening at Katz.
Community
We are a close-knit community with a big network, nestled in the heart of a big city. We are global in reach, with faculty and students from across the United States and around the world—and also deeply embedded in New York City's rich professional and social milieu. With a vibrant campus life and city at our fingertips, the Katz School is the place where bold, purpose-driven people come to create, connect and explore. Get to know our community.
Dr. Mordecai D. Katz
Dr. Mordecai D. Katz, who passed away on March 18, 2021, had a long affiliation with Yeshiva University. He graduated from Yeshiva University High School in 1948 and served on the boards of YU and Bernard Revel Graduate School of Jewish Studies. He received a Doctor of Humane Letters from the university in 1993. He is also an alumnus of Polytechnic University, the Massachusetts Institute of Technology and New York University School of Law. In addition to being generous donors to the university, he and his wife, Dr. Monique Katz, have been active in UJA-Federation, Jewish National Fund, National Council of Synagogue Youth, Friends of Lubavitch, Bar-Ilan University and various organizations supporting Russian Jewry.
Dr. Monique C. Katz
Dr. Monique Katz graduated from Albert Einstein College of Medicine in 1963 and has been practicing medicine for over 50 years. She has also served on the Stern College for Women board of directors and received an honorary degree from YU in 1996. She and her husband, Dr. Mordecai Katz, have been honored as YU Benefactors and have contributed in many different ways to the University, such as a chair, a deanship, scholarships and fellowships, to name a few. Most recently, they made a $25 million commitment to establish The Katz School at Yeshiva University, which will offer both classroom and online courses in such areas as marketing, allied health and community education, speech/language pathology, data science and cybersecurity.
Office of the Dean
Paul Russo, Vice Provost and Dean, Katz School
Paul Russo, Ph.D., is vice provost and dean of the Katz School of Science and Health. He brings over 20 years of experience in founding and leading revenue-producing academic units.
His recent research examines user behaviors in social networks by developing and evaluating causal models of online interactions. Studies focus on social sharing in online communities that are influenced by user motivations, trust and network properties. This computational social science on the web promises to improve Artificial Intelligence algorithms on platforms like Facebook, Instagram, Google Maps and Tinder. Earlier projects included mathematical methods, such as pattern analysis and machine intelligence for image and video analysis. Other projects have bridged physics and mathematics to identify particles emitted as space shuttle materials degrade, as well as ethnographic studies in the use of technology in distributed science collaborations. Active peer reviewer. Co-PI for a $15M award to create the CUNY Center for Big Data.
Dr. Russo holds a Ph.D. in technology management from New York University, an MBA from the University of Dallas, an MS in electrical engineering from Vanderbilt University and a BS in physics from Loyola University. He teaches graduate courses in social computing, digital media, information systems, technology entrepreneurship, organizational behavior, and thesis supervision. Read Dr. Russo's full biography.
Aaron Ross, Director of Strategic Initiatives and Deputy to the Dean
 Aaron.Ross2@yu.edu | 646-592-4148
Aaron Ross is director of strategic initiatives and deputy to the dean of the Katz School. In addition to serving as a key advisor to the dean, Aaron is responsible for developing new programs and external partnerships. He oversees the school's strategic initiatives, including online education, student life, alumni, academic and professional development, and employer relations. Prior to Yeshiva, Aaron spent over nine years at NYU's School of Professional Studies, working in all aspects of academic operations, from advising students and managing academic programs to building industry partnerships, managing social media and launching public program initiatives. 
Aaron holds a BSBA in marketing from American University and an MBA in marketing management from Pace University.
 

Sofia Binioris, Senior Project Manager and Advisor to the Dean
Sofia Binioris was instrumental in the launch of the Katz School of Science and Health. She served as the school's first director of new programs and strategic initiatives and then as director of undergraduate programs. Prior to YU, Sofia spent a decade working in university curriculum and program development, student support, academic counseling and faculty development. At the City University of New York's (CUNY) School of Professional Studies, she developed and launched certificate and degree programs for adult and professional students, including CUNY's first bachelor's degree in human relations. She has also taught adult basic education, developmental reading and writing, and college composition at CUNY's LaGuardia Community College and at the City College of New York.
Sofia holds a BA in politics and economics from the University of Massachusetts and an MA in language and literacy from the City College of New York. She is also an aspiring potter and cook.
David DeFusco, Communications Manager
david.defusco@yu.edu
David DeFusco is a versatile communications expert who has spent much of his career in higher education, holding similar roles at Yale University's School of Forestry and Environmental Studies and American University's School of Public Affairs. He is helping to build the Katz School narrative and to create a broad brand awareness in the media, student markets, industry and the research community. He also works with program directors, faculty and students to bring their stories and experiences to life across a variety of media.
David holds an MFA in Creative Writing from Fairfield University, is an Adjunct Professor of Communications at Post University, and publishes short fiction in a variety literary magazines.
Academic Programs
Jerry Kokkinos, Director
Jerry.Kokkinos@yu.edu  I  646-592-4727
As director, Jerry Kokkinos is responsible for all academic programs in the Katz School. Prior to the Katz School, Jerry served as a program director for a nonprofit after-school program in Astoria, Queens. He has worked with all primary and secondary school aged groups, from Pre-K to 12th grade, in both academic and physical education settings.
Jerry holds a BA in english with a minor in secondary education from Queens College and an MA in higher education and student affairs from New York University. In his free time, Jerry volunteers as the athletic director for the Saint Joseph CYO program in Astoria, where he coaches community youth in competitive sports leagues, including soccer, basketball, baseball, softball and flag football. He has spent his entire life in New York and loves to travel.
Stephanie Hock, Program Advisor
Stephanie.Hock@yu.edu  I  646-592-4728
As program advisor, Stephanie Hock supports students and faculty across all Katz School programs. Stephanie previously worked at LIM College as a career coach where she advised students, revamped curriculum, and worked on student programming.
Stephanie earned a BA in psychology from St. Francis College and an MS in education with a focus on higher education administration from the City University of New York School of Public Affairs. In her free time she enjoys traveling, watching New York Rangers games, and reading a good mystery book.
Simon Jaffe, Academic Program Coordinator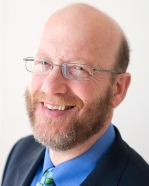 simon.jaffe@yu.edu I 646-592-4717
As academic program coordinator for the Speech-Language Pathology program, Simon Jaffe is the main point of contact for incoming and continuing students and faculty, is the liaison to all university offices, and coordinates the daily operations of the program office. He has worked for over 20 years in the field of Jewish communal service with extensive experience in youth work. For the past 15 years, he has served in senior executive positions with agencies in New Jersey and New York, and has been awarded numerous national honors for program development and community organization. He has been an adjunct instructor at Yeshiva University, Columbia University School of Social Work, Fordham University School of Social Services and Wurzweiler School of Social Work where he is completing his doctoral work. He is a senior management consultant affiliated with the Support Center for Nonprofit Management and is the project director for an innovative outcomes measurement system being implemented by the Fortune Society that is designed specifically for tracking and measuring changes in clients' attitudes, motivation and behavior toward an end goal. He holds an M.S. in social work with areas of specialization in practice, program and supervision from Columbia University School of Social Work. He also holds certificates from the Columbia University Business School Institute of Non Profit Management for Executive Leadership and Kripalu Institute for Transformational Learning in Positive Psychology. 
Online Programs
John Vivolo, Director of Online Education
As director of online education at the Katz School, John Vivolo oversees the school's online education efforts, from day-to-day operations to strategic planning for future programming. For over 15 years, John has dedicated his career to the growth and improvement of online learning. Prior to joining YU, he was the director of an award-winning and top-ranked online learning unit at New York University's Tandon School of Engineering. He is an Online Learning Consortium trained instructor and completed the Institute for Engaged/Emerging Leadership in Online Learning (IELOL) Certificate at Pennsylvania State University. John holds an MA in english from the City University of New York and is pursuing his doctorate in education leadership at Northeastern University. He has played bass guitar since he was 13 and is a dedicated New York Mets fan.
Undergraduate Program
Jessica Accurso-Salguero, Ph.D., Executive Director of Undergraduate Education and Clinical Associate Professor

Jessica is an academic leader who specializes in the transitional period between high school and college, as well as the student success landscape.  She brings a wealth of experience in teaching and leading academic success programs, designing and implementing curricula and systems, to help students succeed in college and navigate institutional hurdles. 
Committed to transforming lives through access to academic excellence and a champion of faculty and students, Jessica holds a Ph.D. in Higher Education Administration, Leadership Management, and Policy from Seton Hall University.  She received her MA in English and Language Literacy and Higher Education from New York University and her BA in English and Spanish Secondary Education from Montclair State University. Over the last 12 years she has taught in the K-12 system, community colleges, as well as four-year universities. She is a published author on several higher education topics and is a national speaker on student success initiatives. 
Malka Sigal, Program Manager
Malka.Sigal@yu.edu  I 646-592-4718
As program manager for undergraduate education, Malka Sigal is responsible for supporting all undergraduate programs at the school, including the recruitment, retention, academic advising and graduation of undergraduate students. Malka has been at Yeshiva University since 2010, as both a student and an employee. Before joining  Katz, she served as the Stanton Fellow in YU's undergraduate Office of Student Life, where she liaised between and university departments to facilitate student events.
Malka obtained her BA in physics and jewish studies from Yeshiva University's Stern College for Women. She is currently pursuing her MSW and PhD at Yeshiva University's Wurzweiler School of Social Work. Malka has experience in theater production, video editing, and layout design. Her best obsolete skill is DVD authoring.
This document, created in partnership with the Faculty and the Dean of the Katz School of Science and Health, describes the mechanisms for the Faculty's role in the governance of the academic functions of the school.