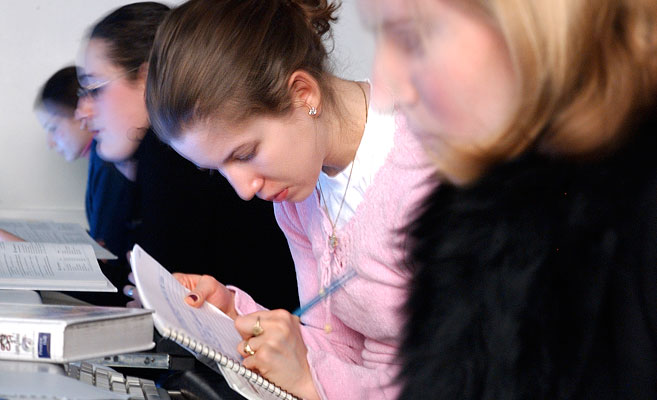 Contact Us
If you have any questions about  Sy Syms School of Business, please feel free to contact us. We are always delighted to hear from you and look forward to responding to your queries.
For all questions relating to admissions, please contact Yeshiva University's Office of Admissions at 212.960.5277.
Media professionals requesting interviews with Sy Syms faculty or staff, please contact Media Relations at 212.960.5858 or pr@yu.edu.
Please direct all other questions regarding undergraduate studies to:
Cinthya Cintron
Academic Administrator
Sy Syms School of Business
500 West 185th Street, BH412
New York, NY 10033
Telephone: 212.960.0845
Fax: 212.960.0824
cinthya.cintron@yu.edu
Please direct all questions regarding graduate studies to:
Andrew Geller PhD
Visiting Clinical Professor of Management
Director, Executive MBA Program
Sy Syms School of Business
andrew.geller@yu.edu