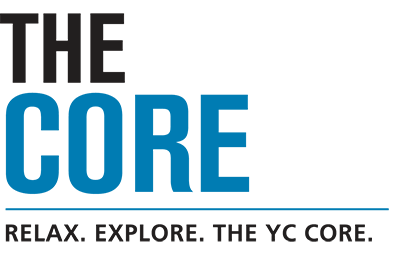 What Is the YC Core?
Courses in the Core Curriculum are distributed throughout the various academic departments of Yeshiva College. They give students broad exposure to multiple academic disciplines, and engage them in sophisticated ways with new areas of knowledge. This educational experience also helps students to choose majors/minors in an informed way. By emphasizing essential methods of analysis and critical thinking, courses in the Core Curriculum turn students into lifelong learners and set them up for success well beyond the academy.

To complete the core requirement students must take one course in each of the categories below. It is strongly encouraged that the core requirements are completed within the first two years on campus. To find courses in a particular category, students should search for the category as a course "attribute."
Note, French and Spanish courses may also fulfill some of these requirements. Students should consult with our academic advisers for details.
Click here for information about our core courses for Fall 2019.
Requirements
First Year Writing (FYWR)
First Year Writing introduces students to college-level writing and prepares them for all subsequent academic work by also deepening reading comprehension and critical thinking skills. Every section of this course emphasizes the writing process to develop strategies for the invention, exploration, and revision of written work. First Year Writing encourages rhetorical flexibility and helps students integrate and build on outside ideas in order to consider a topic from different viewpoints and learn how to properly document sources. For more information on First Year Writing, contact Liesl Schwabe, director of writing, schwabe@yu.edu. FYWR 1020 is required for all incoming students.

Cultures Over Time (CUOT)
Students explore the distinctiveness of the past in relationship to the present through an investigation of values, traditions, modes of thinking and modes of behavior of one or more cultures, beginning before 1900. These courses engage academic methods and approaches in more than one field and foster understanding of the complex and multiple ways in which cultures evolve over time.
Contemporary World Cultures (COWC)
Students explore the diverse values, modes of thinking and behavior that characterize cultures in global contexts, while investigating the meaning of "culture" itself through the academic methods and discursive practices of more than one disciplinary field. These courses are comparative in nature and examine multiple cultural groupings through a variety of forms of expressions, ranging from the literary, political, philosophical, social scientific and artistic.
Interpreting the Creative (INTC)
These courses provide students with foundational tools for appreciating, understanding and interpreting works from various domains of the creative arts—literary, visual, theatrical, musical and even philosophical. Courses should address more than one genre and discipline. Students learn to see how shared issues or questions can be explored through different kinds of creative forms, and they gain familiarity with more than one critical approach for analyzing these forms.
Human Behavior and Social Institutions (HBSI)
Human Behavior and Social Institutions explores various disciplinary and interdisciplinary modes of inquiry and methods of examining the complexity of human behavior and/or social institutions. Students learn to interpret and analyze qualitative and quantitative data through the approaches of at least two social science disciplines to a substantive area of interest.
Experimental and Quantitative Methods (EXQM)
An interdisciplinary course that teaches students to appreciate scientific thinking in the social and natural sciences and to employ mathematical quantitative and logical reasoning. Students learn to connect theory and experiment and to test hypotheses via experimental design. In this modular-structured course, students interact with a biologist, physicist and chemist, as well as social scientists to explore research on a particular topic.
The Natural World (NAWO)
An integrated natural science course that explores major questions which have engaged scientists in multiple disciplines over the years. The course pays particular attention to recent developments at the interface of traditional disciplines (such as bioinformatics, nanotechnology and computational physics) and teaches students to engage in creative problem solving and scientific thinking.
You will also take courses in academic Jewish Studies.
Writing Intensive (W-I)
For more information about Writing-Intensive at YC, please click here.