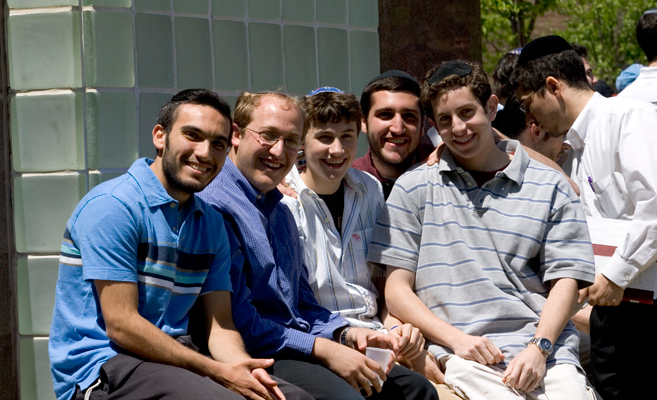 We are happy to answer any questions you may have about Yeshiva College.
For all questions relating to admissions, please contact Yeshiva University's Office of Admissions at 212.960.5277.
Media professionals requesting interviews with Yeshiva College faculty or staff, please contact Media Relations at 212.960.5488 or publicaffairs@yu.edu.
Please direct all other questions to:

Office of the Dean: Yeshiva College
500 West 185th Street
Furst Hall, Suite 101
New York , NY 10033
YCDeans@yu.edu
Telephone: 646.592.4430
Fax: 212.960.5389
If you would like to donate to Yeshiva College, you may contribute by credit card.