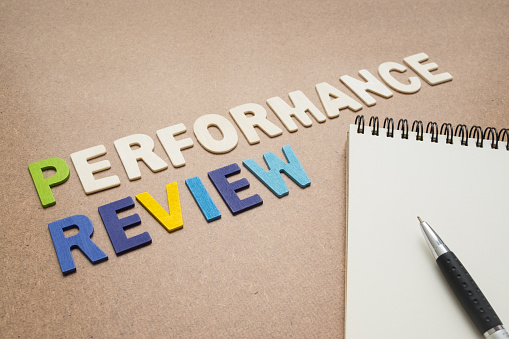 Welcome to the Yeshiva University Performance Evaluation process. 
Please follow the two-step process below:
1: Manager writes an evaluation of each staff member (single page prose form)
2: Employee reviews his/her evaluation and may write an optional self-assessment or a response
There are two types of review forms, one for Support Staff (non-exempt, non-union) and one for Administrators (exempt staff).  Click below to review the guides for each one: 
The evaluations do not include grades, ratings, rankings or detailed questions about specific skills.  We are looking for managers' individualized prose assessment of their staff members' work performance guided only by a few prompts.
This evaluation should reflect performance from the past year (July 1, 2015 through June 30, 2016).  New employees who have been here for at least three months should also receive an evaluation at this time.  
Please remember that the written evaluation must be followed up with an individual meeting with each staff member to discuss the review.
Timing
•        June 21, 2016: Launch 
•        July 18, 2016:  Manager Review must be completed for all staff 
•        July 29, 2016:  Employee Review, with optional self-assessment, must be completed by staff members
•        July through August:     Meetings should be conducted as soon as possible after the employee receives and reviews the evaluation.
I realize that this feels like an aggressive timeline, but the forms and the process are simple and easy and I am hopeful that four weeks is sufficient time to complete them.
Login to Halogen at:     https://tms.na1.hgncloud.com/yeshiva/welcome.jsp using our login instructions.
For instructions on how to view previous evaluation, click here.
If you have any other questions regarding the process please feel free to contact any one of us below:

Julie Auster
Chief Human Resources Officer
Yeshiva University
julie.auster@yu.edu
646-592-4333
Belfer Hall 216
Tanisha Riley
Sr. Director HR Shared Services & Compensation
Wilf Campus, Belfer Hall B10
Phone: 646-592-4548
tanisha.riley@yu.edu 

Christina Cruz-Mendez
Associate Director, HR Technology and HRIS
Wilf Campus, Belfer Hall B12
Phone: 646-592-4549
christina.cruz-mendez@yu.edu