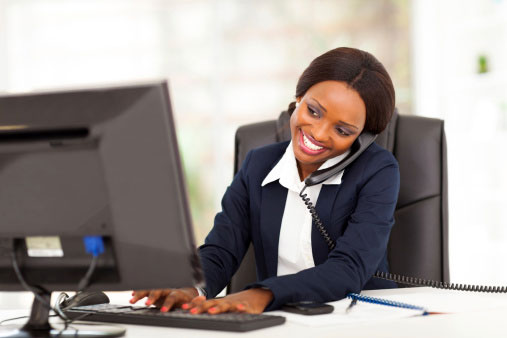 Contact Us
Benefits
Serving all University employees, focusing on long-range planning to help support YU's ability to attract, retain and serve an excellent faculty and staff, this team implements programs to help employees balance work and personal lives, and encourages wellness and prevention.
Wilf Campus, Belfer Hall 822, 824, 826
Fax: 212-960-0034
Jane Gonzalez
Director, University Benefits
Wilf Campus, Belfer Hall 826
Phone: 646-592-4337
jane.gonzalez@yu.edu 
Priscilla Greer
Benefits Associate
Wilf Campus, Belfer Hall 822
Phone: 646-592-4338
priscilla.greer@yu.edu  
Cristina O'Connor
Benefits Specialist
Wilf Campus, Belfer Hall 824
Phone: 646-592-4339
cristina.oconnor@yu.edu
HR Shared Services and Compensation
Our team of professionals are here to assist you with HR processes, technologies and systems. The shared services model centralizes a service-oriented approach across the university. We partner with university administrators and leaders to improve transactional experiences while ensuring the various systems and/or processes are fully and accurately developed and implemented. This department also has a university-wide responsibility to support compensation programs, competitive salary positioning and policies while working to implement performance appraisal and the development of new rewards structures.
Wilf Campus, Belfer Hall 816/818
Fax: 212.960.0887
Faye Wu
Director HR Shared Services
Wilf Campus, Belfer Hall 818
Phone: 646-592-4548
fawu@yu.edu 
Amanpreet Chadha
HRIS Analyst
Wilf Campus, Belfer Hall 816
646-592-4319
amanpreet.chadha@yu.edu
Roshawnda Pringle-Green
HRIS Specialist
Wilf Campus, Belfer Hall 816
Phone: 646-592-4322
roshawnda.pringle-green@yu.edu
Payroll Services
The Payroll Services Department is comprised of two areas of specialization: Kronos Time and Attendance and Payroll processing.  The Kronos Timekeeping System is used to validate and approve employee timecards.  Payroll is responsible for the payment of all wages, tax withholdings and deductions that are on your pay statement.  The Payroll staff is available to answer questions regarding the Federal, State and Local withholding taxes, benefits, and deductions. 
Wilf Campus, 500 West 185th Street, New York, NY 10033
Belfer Hall Room 214, 216
Email Address: payrollservices@yu.edu
Fax Number: 212-960-0887
Joy B. Musngi
Director, Payroll Services
646-592-4317
joy.musngi@yu.edu
Belfer Hall Room 212
Abiodun Osinowo
Senior Payroll Manager
646-592-4546
osinowo@yu.edu
Devin Bostic
Senior Payroll Analyst & Kronos Administrator
646-592-4321
devin.bostic@yu.edu
Talent Management and HR Partners 
Employee Relations & Equity Compliance assists the University in a full range services.  We educate and coach employees, administrators, managers and supervisors in a variety of areas, including conflict resolution, management consultation, performance management, reorganizations, organizational development, interpretation of policies, union contracts, University policies & procedures, employee engagement activities, counseling, disciplinary matters and separations.  This area also provides oversight for University's Title IX Program, affirmative action program, equal opportunity employment, compliance requirements & reporting and diversity outreach efforts. 
Human Resources Recruitment Services (HRRS) is charged with coordinating the entire recruitment cycle and supporting departments in the hiring and onboarding of new employees. Human Resources Services also provides local support for HR inquiries and general employment related requests required by faculty and staff on all campuses.  
Talent Development provides program and individual support to the University community in the area of employee talent and career development.   Our goal is to support Yeshiva University's dedication to learning, teaching, research, and community by serving as a conduit to knowledge, information, services and expertise that empowers employee success. This area provides:  
Consulting services to leaders and managers   
Performance management training and support     
Talent development opportunities that enhance personal, professional and team growth   
Promotion of communication, teamwork and client service     
Whatever our roles, and wherever we work, each of us supports the pursuit of knowledge and individual growth that symbolizes Yeshiva University.   To learn about our services and the opportunities for development available to you, please contact us at TRAINING@YU.EDU.  We hope you will come back often to learn about new programs and sponsored events. 
Renée R. Coker
Sr. Director, Talent Management/HR Partners & Title IX Officer
Wilf Campus, BH 806
Phone: 646-592-4336 
renee.coker@yu.edu  
Karin Rosenthal
Director, Talent Management/HR Partners & Organizational Development Consultant
Wilf Campus, BH 810
Phone: 646-592-4557
karin.rosenthal@yu.edu

Talent Management Partner
Wilf Campus, BH 820
Phone: 646-592-4567
 
Sheri Young
Talent Management Partner
Wilf Campus, BH 808 
Phone: 646-592-4558
sheri.young@yu.edu 
Christine Hennessey
Talent Management & Onboarding Coordinator 
Wilf Campus, BH 800
Phone: 646-592-4559
christine.hennessey@yu.edu 
Office of CHRO
Ms. Julie Auster
Chief HR Officer
Wilf Campus, BH 814
julie.auster@yu.edu
Ms. Luz Ovalle
Executive Assistant
Wilf Campus, BH 800
646-592-4335
luz.ovalle@yu.edu