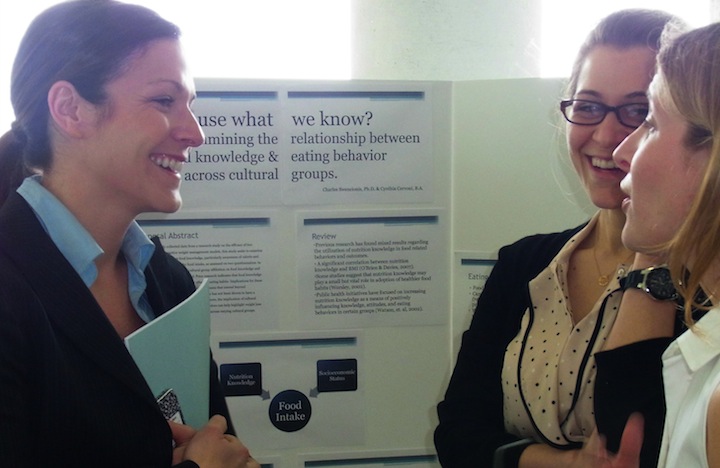 Mission Statement
The overarching mission of the program is to train qualified clinicians, academic scholars, and applied researchers in clinical psychology. Embedded in this mission statement are core values of Yeshiva University that include: (1) bringing wisdom to life; (2) love of knowledge for its own sake; (3) a commitment to excellence in teaching and research; and (4) the view that liberal arts and social sciences are compatible with high ethical and moral standards. At the graduate level of training, this mission is manifested through an emphasis on the ethical and moral principles that govern professional scientist-practitioners' search for knowledge.
The Program's training philosophy is aimed at training psychologists who are both clinically and academically prepared to work as clinicians and researchers in diverse settings. This program design is based on the premise that psychologists working in mental and physical health settings need a strong foundation of clinical and research skills, to enable graduates to provide superior clinical services and make meaningful research contributions.  The foundations of psychology represent the primary base, with in-depth training in general clinical psychology. This training base is complemented by training in health psychology, physiological bases of behavior, and public health systems.  In addition to broad-based training in clinical psychology, the primary goals of our program are briefly described below. 
Goal 1: Provide sequential and cumulative training of increasing complexity in evidence-based psychological and healthcare assessment, intervention, and consultation services. 
Goal 2

: Produce independent researchers capable of contributing to the scientific body of knowledge in the field of clinical psychology as it is applied to diverse health issues, and able to educate and mentor future researchers in the field.

 
Goal 3

: Train effective clinical providers and researchers, through comprehensive training that is cumulative and graded in complexity in psychological theories, clinical practice, and research with clinical health psychology as an emphasis. 

 
Goal 4

: Provide comprehensive training in the professional values, attitudes, standards and ethics of clinical work and research with diverse individuals and groups.

 
Our teaching and training philosophy is consistent with the Boulder model of the scientist-practitioner. Furthermore, in our view and interpretation of the Boulder model the integration of the functions of the scientist and practitioner is critical in advancing the science and practice of clinical psychology; and in translating empirically based assessment and treatment approaches to diverse settings.
Accreditation
The Clinical Psychology Ph.D. Program with Health Emphasis was awarded the maximum seven years of APA accreditation in 2016. The program was initially granted APA accreditation effective October 2005. In 2017, the program was re-accredited for seven years. The next accreditation review is scheduled for 2023.
The APA Office of Program Consultation and Accreditation supports the APA Commission on Accreditation (CoA) in carrying out its responsibilities as the nationally recognized accrediting body for education and training programs in professional psychology. Contact information for the CoA as follows:
APA Accreditation
Office of Program Consultation and Accreditation
750 First Street, NE
Washington, DC 20002-4242
Phone: 202.336.5979, 202.336.5979
TDD/TTY: 202.336.6123
Fax: 202.336.5978
Email: apaaccred@apa.org
Program Director
CHP in the Media
Elizabeth Seng, Ph.D., Assistant Professor at Ferkauf Graduate School of Psychology, has received a K23 from the National Institute of Neurological Disorders and Stroke entitled Clinical Decision Support for Patient Migraine Management. Migraine is a common and disabling condition. Patient adherence to migraine treatments is problematic, and can lead to increased migraine symptoms, burden, and economic cost.  Mobile electronic devices are potentially powerful tools to improve adherence to migraine management strategies. This grant will 1) assess predictors of adherence to migraine management strategies, and 2) develop tailored decision support integrated in a mobile headache diary to improve adherence.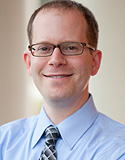 Jonathan Feldman, Ph.D., Professor at the Ferkauf Graduate School of Psychology, has received two R01 grants from the National Heart, Lung, and Blood Institute. The pediatric asthma study will examine whether training teenagers with asthma to better recognize their symptoms can improve asthma control and reduce emergency health care use. Children who fail to correctly perceive the severity of their asthma symptoms have more emergency department visits, hospitalizations and fatal or near-fatal asthma attacks. Puerto Rican and Black children have higher rates of asthma complications and deaths than other racial/ethnic groups. Dr. Feldman hypothesizes that helping asthma patients better recognize symptoms may help close this asthma health disparities gap. A randomized controlled trial will examine whether a behavioral intervention to train adolescents to guess their peak expiratory flow improves the accuracy of symptom perception and adherence to controller medications for asthma. The adult asthma study is being carried out in collaboration with Drs. Juan Wisnivesky and Alex Federman (Multiple Principal Investigators) at the Icahn School of Medicine at Mount Sinai. This grant will examine asthma symptom perception and self-management behaviors in older adults with asthma.