Sexuality and Intimacy in the Digital Age 
Dr. David Ribner, MSW, PhD
 
Certified Sex Therapist and Supervisor - AASECT (U.S.); ITAM (Israel)
Associate Editor, Sexual and Relationship Therapy
Chairman, Sex Therapy Training Program, Bar-Ilan University, Ramat Gan, Israel

Tuesday, December 18, 2018
5 - 7 p.m.
Wurzweiler School of Social Work
2495 Amsterdam Avenue (at West 184th Street)
Belfer Hall 9th Floor
New York NY 10033
This presentation will look at the ways in which the digital age, beginning in the mid-20th century, has impacted the experience of intimacy and altered contemporary sexual norms, values, behaviors and expectations. Dr. Ribner draws from his experiences as a certified sex therapist, researcher, rabbi and author. This is an inclusive, non-threatening presentation, and we look forward to lively discussion from those attending.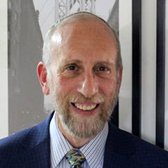 Dr. David Ribner is the founder and director of the Sex Therapy Training Program in The Louis and Gabi Weisfeld School of Social Work at Bar-Ilan University, Israel, and is certified as a sex therapist in Israel and the United States. He received his bachelor's degree, rabbinic ordination, master's degree in history and MSW from Yeshiva University along with a PhD from Columbia University.
 He is in private practice as a sex and marital therapist in Jerusalem, has authored some 40 articles and book chapters and writes and lectures extensively on cultural sensitivity and sexuality.
 He is also the co-author, along with Dr. Jennie Rosenfeld, of Et Le'ehov [A Time to Love]: The Newlywed's Guide to Physical Intimacy. This ground-breaking volume is the first book to offer guidance and advice on marital intimacy for Orthodox Jewish couples and is a model for understanding the interface between traditional religions and sexuality.
Registration: 2 CEU Credit Hours
General: $40
Students (with ID): Free                             
Wurzweiler Alumni and Field Instructors: $30
YU Faculty: Free