HARAV HAGAON R. SHLOMO ELIMELECH DRILLMAN ZT"L
1921-2000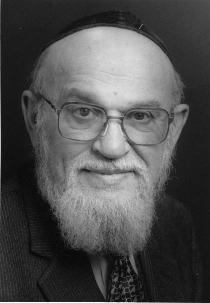 Born in Germany, Rabbi Drillman began studying with Rabbi Elchanan Wasserman Hy"d in Baronovich at the age of twelve and then learned with Rabbi Baruch Ber Leibovitz in Kaminetz before fleeing to Siberia with his family during WWII. Rabbi Drillman came to America in 1946, where entered RIETS and became a talmid of Rabbi Yoseph Dov Soloveitchik.
Rabbi Drillman was a rebbe at Yeshiva University's High School for Boys – Brooklyn and became a Rosh Yeshiva at RIETS in 1982 when the high school closed. In addition to his shiur, Rabbi Drillman coordinated the Halakha L'Maaseh program at the yeshiva, thereby interacting with every semikha student in the yeshiva. Rabbi Drillman also gave a popular weekly shiur on Parshat HaShavua, and many of these shiurim were compiled by talmidim into a volume entitled "The Wisdom of Solomon." Rabbi Drillman was a powerful orator, and he would excite audiences in Yeshiva with stories about life in Europe, his experiences during the Holocaust, and his relationship with Rabbi Wasserman.
In addition to the many hours that Rabbi Drillman spent delivering shiurim and interacting with his talmidim at the yeshiva, he also served as rabbi of the Glenwood Jewish Center for almost forty years, helping to turn Flatbush into the community it is today.